The Lincoln brand has experienced its fair share of ups and downs in terms of consideration from new vehicle shoppers in recent months, losing ground in Kelley Blue Book's Brand Watch Report quarter-over-quarter and ranking among the least likely brands to seduce what are known as "Nomad" buyers, who are people that purchase one brand vehicle only to switch to another when it's time to find a new one. Now that KBB's Q4 2022 Brand Watch Report has been released, however, it seems as if the Lincoln brand turned the tide somewhat in the past quarter.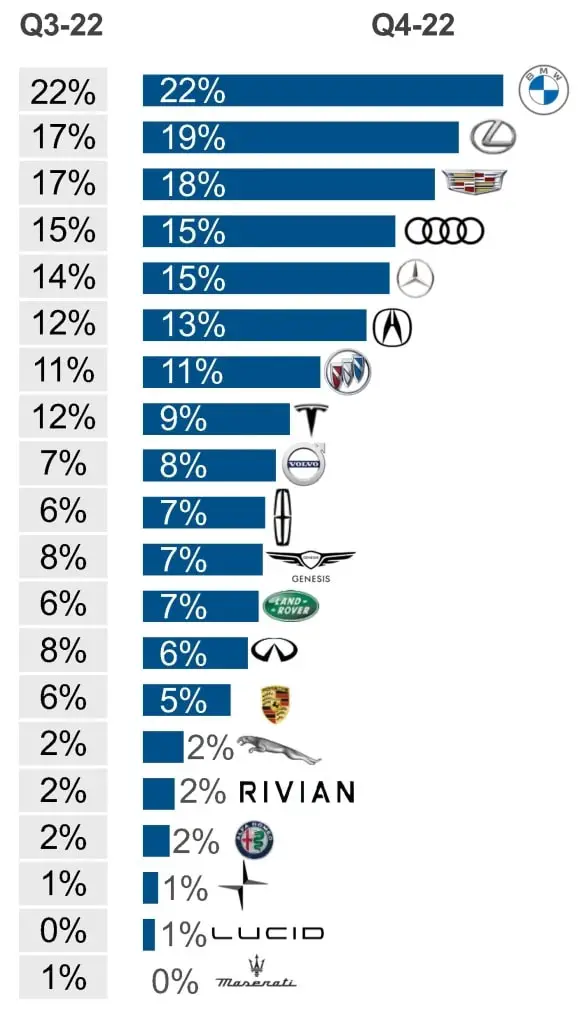 Lincoln brand consideration increased by one percent in the last quarter of 2022, from six percent to seven percent. That was good enough to rank Lincoln 10th among all luxury brands, behind BMW (22 percent), Lexus (19 percent), Cadillac (18 percent), Audi (15 percent), Mercedes-Benz (15 percent), Acura (13 percent), Buick (11 percent), Tesla (9 percent), and Volvo (8 percent), tying it with Genesis and Land Rover, and ranking it ahead of Infiniti (6 percent), Porsche (5 percent), Jaguar (2 percent), Rivian (2 percent), Alfa Romeo (2 percent), Polestar (1 percent), Lucid (1 percent), and Maserati (0 percent).
While many brands – including Lincoln – gained ground over the past quarter in terms of brand consideration, Tesla was the biggest loser, dropping three percent quarter-over-quarter. Compared to Q4 in 2021, Tesla lost 50 percent of its shopper consideration score, in fact.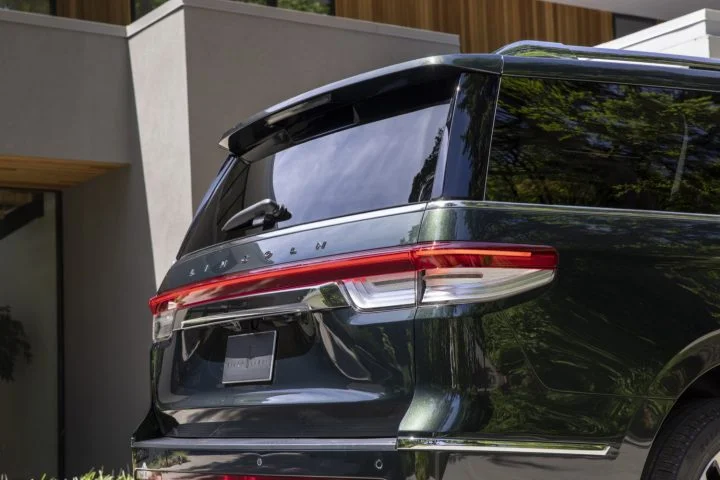 The Kelley Blue Book Brand Watch report is a consumer perception survey that also weaves in shopping behavior to determine how a brand or model stacks up with its segment competitors on a dozen factors key to a consumer's buying decision. Kelley Blue Book produces the quarter Brand Watch reports for non-luxury and luxury brands and assesses shopping for electrified vehicles. Beginning a year ago, the methodology includes surveying both mobile and desktop users instead of only desktop users.
We'll have more insights like this to share soon, so be sure and subscribe to Ford Authority for more Lincoln news and continuous Ford news coverage.