It's the all-Chevy show on the front row for the 2023 Daytona 500, as a pair of Bow Tie-badged teammates dethroned the NASCAR Ford teams from their shot at starting in front of the pack during Wednesday's qualifying session.
The best Blue Oval qualifier was the No. 10 NASCAR Ford Mustang of Aric Almirola, who got around Daytona's 2.5-mile oval track in 49.8 seconds at 180.723 mph, good enough to secure the fourth-fastest qualifying time. For comparison, Alex Bowman's No. 48 Camaro posted a lap of 49.536 seconds at 181.686 mph to nab the pole position. Kyle Larson's No. 5 Camaro laid down a 49.708-second lap at 181.057 mph to take second place.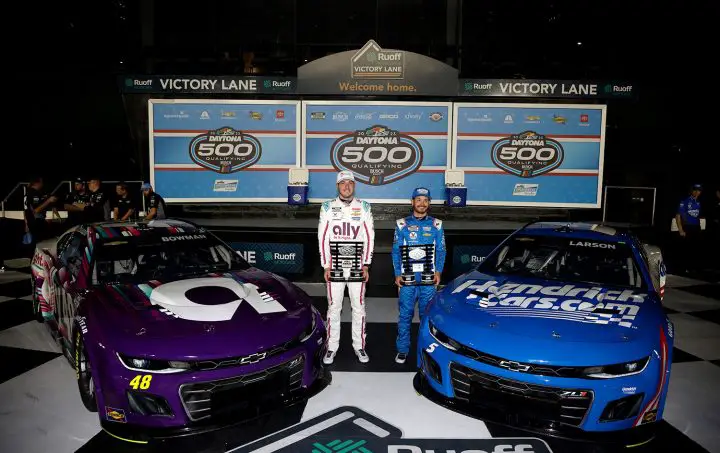 However, despite Chevy's stellar performance at the front of the field, the majority of the top 10 qualifiers belonged to the NASCAR Ford stable. Joey Logano's No. 22 Mustang posted the fifth-best time, followed by Chase Briscoe's No. 14 Mustang, Ryan Blaney's No. 12 Mustang, Austin Cindric's No. 2 Mustang and Harrison Burton's No. 21 Mustang, respectively.
It's important to note that only Bowman's No. 48 Camaro and Larson's No. 5 Camaro will be allowed to retain their Daytona 500 starting positions. The rest of the field will race for position in the Duels at Daytona on February 16th, after which the starting lineup will be officially set for Sunday's Cup Series race.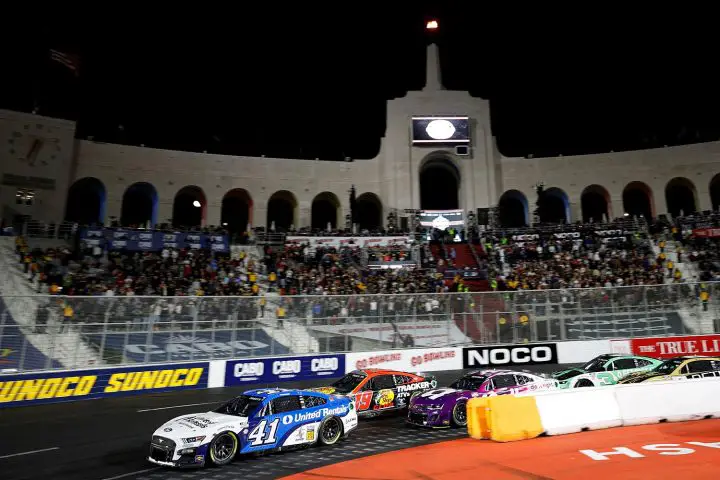 The Duels at Daytona will certainly be interesting to watch as drivers attempt to secure starting positions near the front of the Daytona 500 field. Larson's No. 5 Camaro and Bowman's No. 48 Camaro will likely drop to the rear of their respective Duel races to avoid incident and save their Daytona 500 race cars, while other drivers such as the NASCAR Ford teams will have much more on the line. It's likely that The Blue Oval teams will stick together and push one another in order to get the best finishing order possible and give Ford another shot at winning the Great American Race.
Last year, it seemed that the NASCAR Ford Mustang racers were better at pushing one another than the Chevys and the Toyotas, thanks to their flatter front end designs, which lend themselves well to the draft at a superspeedway like Daytona.
Subscribe to Ford Authority for more NASCAR news, Ford Mustang news and 24/7 Ford news coverage.