In his maiden season as a full-time Cup Series driver, Austin Cindric put the No. 2 NASCAR Ford Mustang in the Victory Lane at the 2022 running of the Daytona 500. As the 2023 Daytona 500 looms, Cindric is already in the spotlight, thanks to a new docuseries called Defending Daytona, which chronicles the young driver's quest for a second Daytona 500 trophy.
The docuseries has been developed thanks to support from one of Cindric's primary sponsors for the No. 2 NASCAR Ford, Discount Tire. There will be three episodes aired ahead of the 2023 Daytona 500, which will take place on Februrary 19th. Episodes of Defending Daytona will be aired on February 4th, 11th and 18th.
Defending Daytona will highlight interviews from Cindric himself, as well as from Cindric's teammate, Joey Logano, along with Cindric's father. The series will showcase important moments from Cindric's career and highlights from past races.
"I am honored to race again for Discount Tire in the Daytona 500 and for the opportunity to chase another win in the Great American Race," Cindric said in a statement. "Defending Daytona puts a spotlight on the time and dedication this sport requires to succeed and my team's hard work that makes it all possible."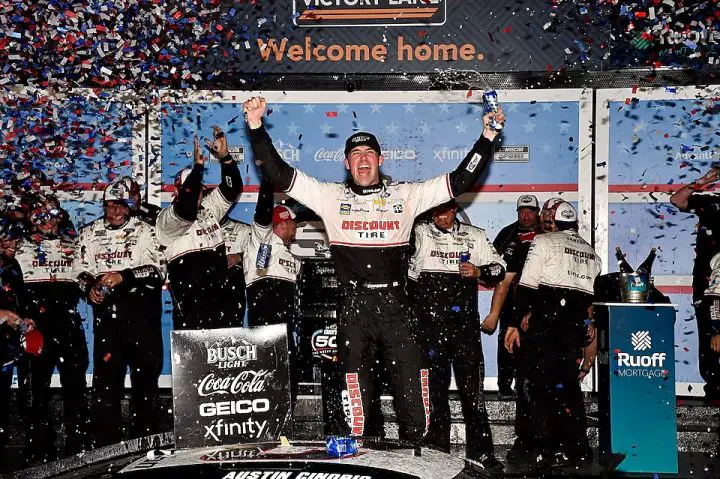 Kevin Fournier, director of marketing and advertising at Discount Tire, said, "Discount Tire is excited for fans and viewers to get a behind-the-scenes look at the road to Daytona through our first-ever docuseries." He added, "We're honored to support Austin Cindric again this season with the opportunity to bring home a third win at the race for Team Penske and Discount Tire."
Only time will tell if Cindric can put the No. 2 NASCAR Mustang back in Victory Lane at Daytona, but The Blue Oval performed well at the superspeedway last year and ended the Cup Series season on a high note as Logano captured the overall championship in the No. 22 Mustang.
Be sure to subscribe to Ford Authority to stay up to date on Mustang news, Ford motorsports news and ongoing Ford news coverage.