The Ford F-Series line of pickups has been America's best-selling vehicle for decades at this point, but those vehicles aren't just popular with consumers – they're also a hot item among thieves. But while automotive thefts used to be relegated to individual incidents or perhaps even vehicles disappearing from dealers, we've seen some more brazen crimes take place directly from Ford's manufacturing facilities and nearby storage lots lately, with the Ford F-150 Raptor proving to be quite the popular target. Some of these vehicles were later recovered – albeit with missing parts and damage. Now, Roush Enterprises has joined The Blue Oval as a victim after two Ford F-150 Raptor pickups were stolen from the company's facility in Allen Park, according to the News-Herald.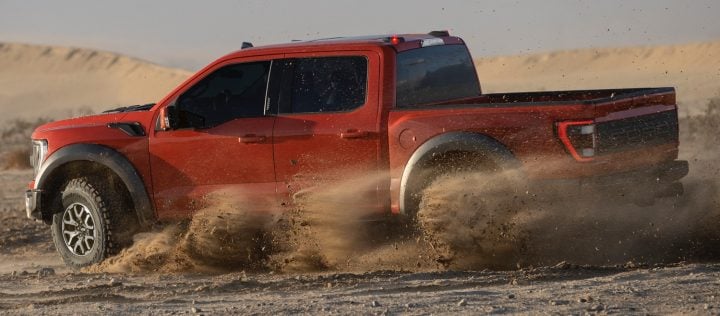 Roush noticed that the brand new 2023 Ford F-150 Raptor pickups were missing from its parking lot, after which Detroit police located one of them in that city and returned it to its rightful owner. Some time later, Roush was informed that the Detroit Police Department Auto Squad had recovered yet another F-150 Raptor that was apparently taken at the exact same time as the first pickup.
Both of the trucks were parked in a corral in front of Roush Enterprises and are believed to have been stolen last month, but amazingly, the thieves didn't have to work hard to make off with them, as both had the keys sitting inside for easy pickings. Allen Park police noted that the F-150 Raptors weren't listed in the Law Enforcement Information Network as stolen because neither vehicle had been registered as of the time they were taken.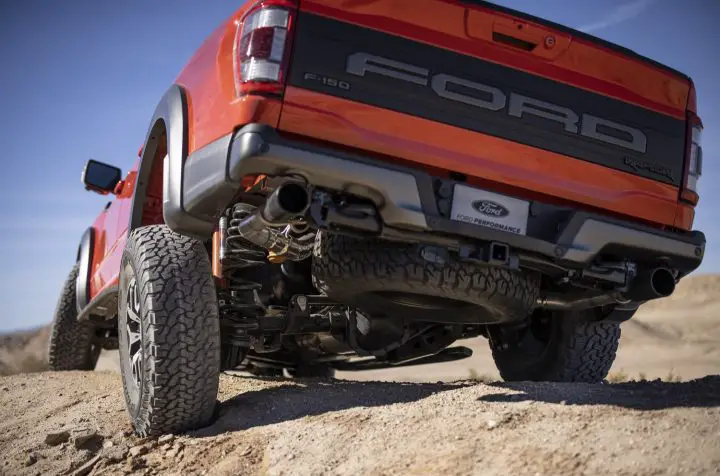 As far as the perpetrators go, one juvenile has been taken into custody thus far, but no other suspects have been located or apprehended as of this writing.
We'll have more on the F-150 Raptor soon, so be sure and subscribe to Ford Authority for the latest Ford F-Series news, Ford F-150 news, Ford F-150 Raptor news, and ongoing Ford news coverage.