We've known for some time now that Ford and Volkswagen's partnership – formed back in 2020 – would spawn a variety of collaborative vehicles from the two automakers, including two new Blue Oval all-electric crossovers designed for Europe that are slated to ride on VW's MEB platform. Thus far, Ford has teased the first of these two new Ford EV models – a sporty mid-sizer that may be called the Explorer Sport – while Ford Authority spotted the future Ford EV out testing just last month. Now, Ford Authority has spotted the upcoming all-electric crossover up close for the very first time, too.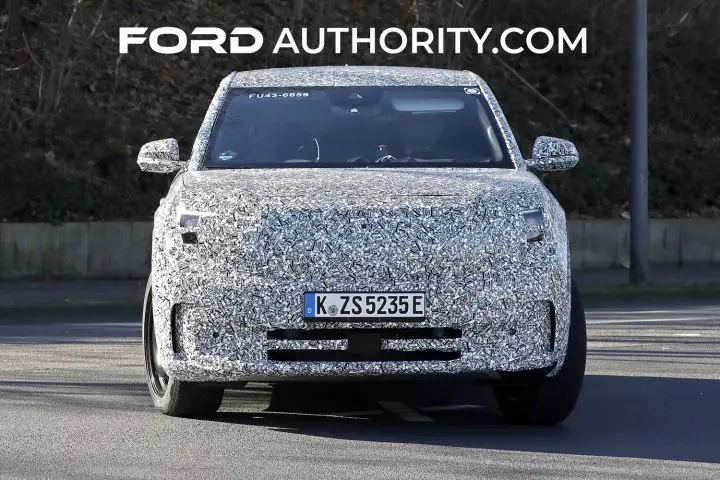 The first thing that's immediately evident from these photos is that the future European Ford EV is a bit boxier and upright than the average, curvy crossover, but as was the case with the previously-spied prototype, it's covered in heavy camouflage, making it difficult to discern any specific styling details here. However, there's no hiding its flat face and sporty-looking rear section, which is complete with a roof spoiler and diffuser.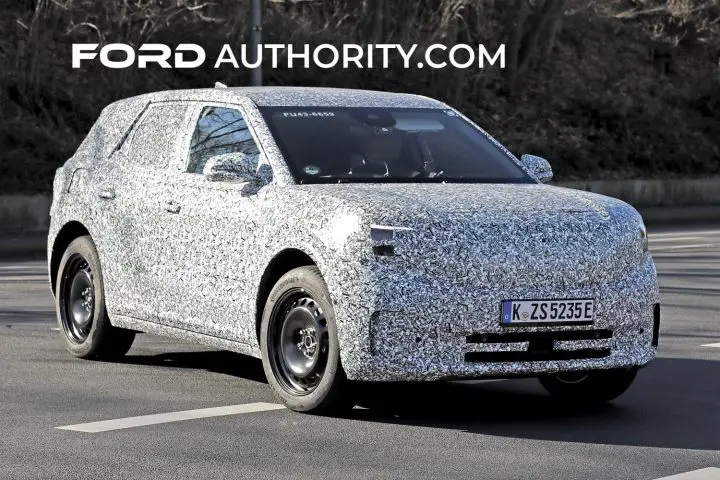 The future Ford EV is also wearing rather large 235 series tires, which are bigger than the 225 units present on the Ford Mustang Mach-E GT. It is possible that we're looking at a range-topping variant, however, and not all versions of this new model may come equipped with such wide rubber. Additionally, we can also see the location of the charge port, which is placed in the rear on the passenger side, much like the gas cap on an ICE-powered vehicle.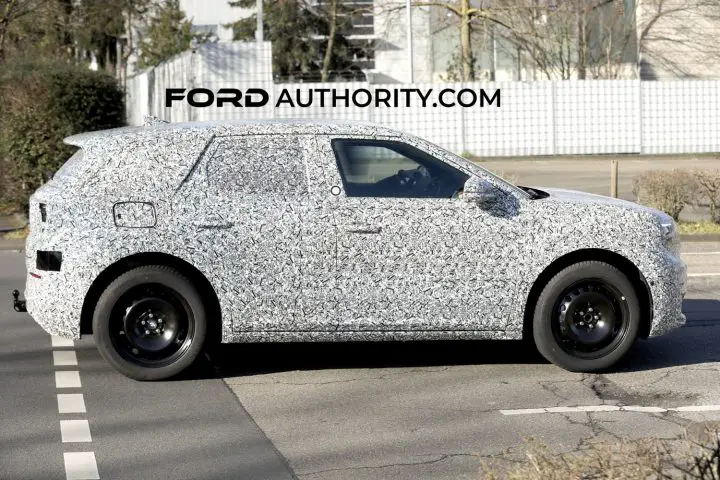 This new model is expected to enter production at the newly revised Cologne Electrification Center in Germany by the end of 2023 following its debut in March. A few months later, it will be joined by the other MEB-based EV, a medium-size crossover, and in 2024, the Ford Puma EV. The sport crossover is expected to account for 30,000 units of production in 2023, and likely won't be an entry-level model.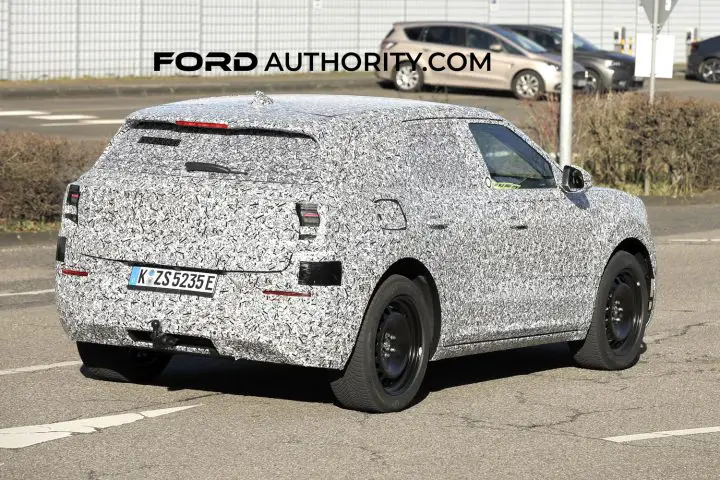 While classified as a mid-size crossover, the new MEB-based EVs are expected to sport dimensions closer to the American Ford Escape – albeit a bit larger – though from what we've seen thus far, certain styling cues present on the sport crossover are quite similar to the larger Ford Explorer.
We'll have more on Ford's future European EVs soon, so be sure and subscribe to Ford Authority for ongoing Ford news coverage.