Tyler Rief, driver of the No. 41 NASCAR Ford Fusion in the ARCA Menards Series, bounced back from an early-race incident to score his first career victory at 15 years old. He crossed the line first at Phoenix Raceway on March 10th, 2023, holding off a slew of his fellow ARCA racers to win.
Rief's No. 41 Fusion spun after making contact with another car on Lap 11, damaging the rear of his race car. His team made quick work to repair the No. 41 Fusion and get it back out on track. A series of cautions for similar incidents helped Rief's No. 41 NASCAR Ford gain back position. With less than 10 laps to go, Rief and the No. 41 Fusion had clawed back to the front of the field, and held on even as cautions slowed the race over and over.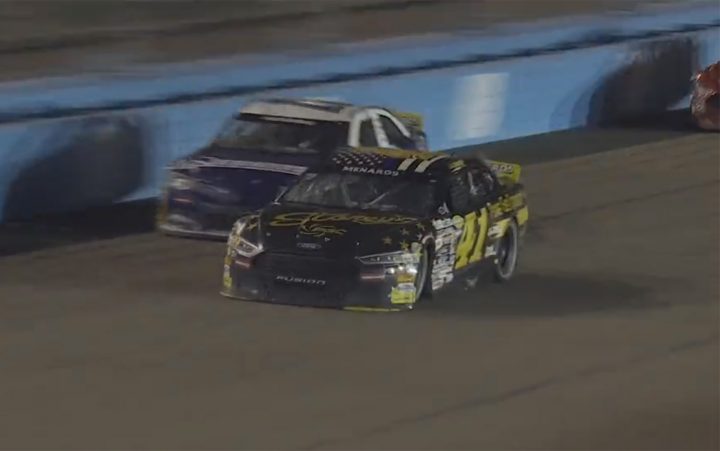 On the final restart, Landen Lewis, driver of the No. 17 Toyota Camry, took over the top spot, leading Rief's No. 41 NASCAR Ford, who charged after him, finally catching him in Turn 2 on the last lap. He shot past Lewis and the No. 17 Camry heading out of Turn 3 and didn't look back all the way to the checkered flag.
"Got in a racing incident at [Lap 11], got turned, no big deal," said Reif after the race. "Kept our heads straight and fought back to the lead. This team is so good to get this car hooked up. I'm happy. There are just no words to describe this."
Meanwhile, Frankie Muniz, who drives the No. 30 Ford Mustang, also recovered from an incident early in the race to take home a decent finish. Muniz got loose and spun out on Lap 3, but recovered and piloted the No. 30 Mustang to a sixth-place result.
We'll have more Ford Performance racing news soon, so subscribe to Ford Authority for more Ford racing news, NASCAR news and 24/7 Ford news coverage.