The interior of the Ford Maverick has attracted quite a bit of attention for a number of reasons, chiefly for the fact that it doesn't look like the cabin of a vehicle that costs so little. Rather than the typical and rather boring cheap gray/black plastics everywhere, the compact pickup features a unique design and different types of textures and colors that help make it look a bit more upscale, even if it's still full of hard plastics. However, we'd wager that this 2023 Ford Maverick XLT that recently popped up on Reddit is a true one of a kind build, thanks to a bit of a snafu that happened during the assembly process.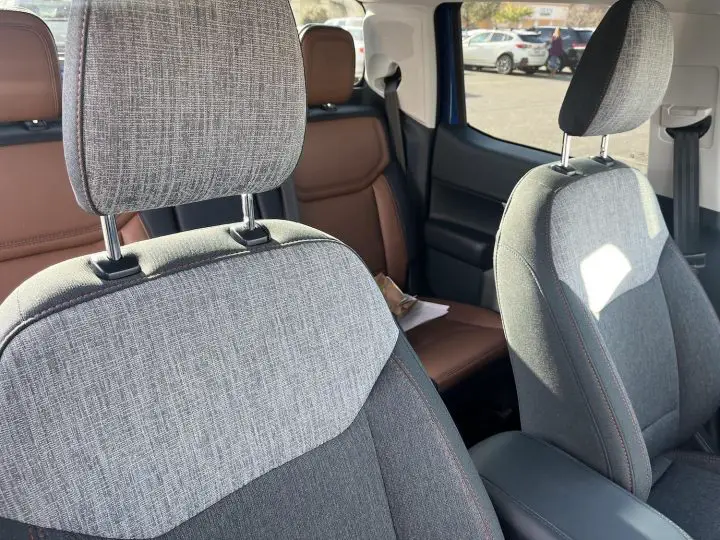 This particular 2023 Ford Maverick XLT came equipped with cloth seats up front, as expected. However, humorously enough, the rear seats are ActiveX units from a Lariat-trimmed pickup, complete with the brown/black two-tone treatment that doesn't match the gray front units in any way, shape, or form.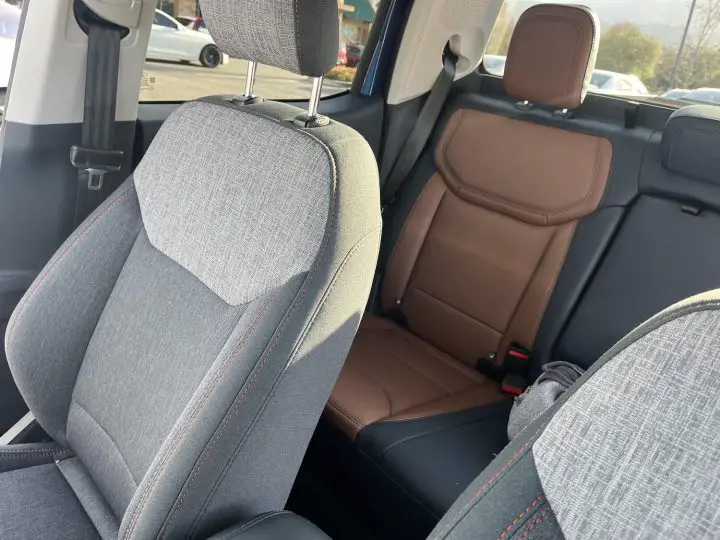 One might assume that the owner of this mismatched Maverick would be a bit angry after making this discovery, particularly after waiting 16 months to take delivery of their new pickup. However, that isn't the case at all, and they actually admit that they "really like it," and seem to be taking the mistake in stride.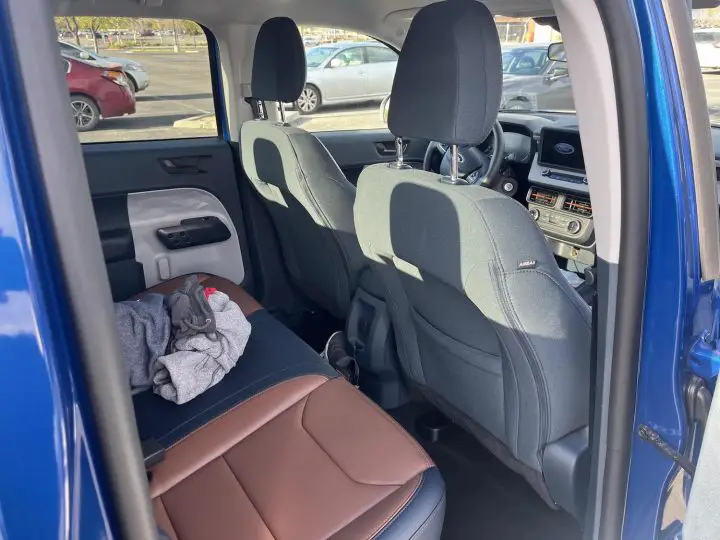 As Ford Authority previously reported, the inspiration for the Maverick Lariat's interior design came from a very unusual place – a pair of Navy Blue Levi's shoes with brown leather details and stitching – which Maverick Colors and Materials Designer Rob Brancheau came across while on a lunch break one day. Regardless, we doubt that this is what he had in mind on that fateful day, at least.
We'll have more on the Maverick soon, so be sure and subscribe to Ford Authority for more Ford Maverick news and ongoing Ford news coverage.