As Ford Authority reported back in August 2022, the Ford F-150 Lightning dropped AM radio for the 2023 model year, which came as a surprise to many. The automaker's reasoning for this – as well as others ditching AM from their vehicles –  was a claim that AM radio frequencies interfere with all-electric vehicle powertrains. This seemed a bit strange at the time given the fact that AM radio is present in the 2022 F-150 Lightning and some other EVs currently on the market, but regardless, it won't be the last Blue Oval vehicle to ditch AM, as sources familiar with the matter have told Ford Authority that the all-new 2024 Ford Mustang won't come with that feature, either.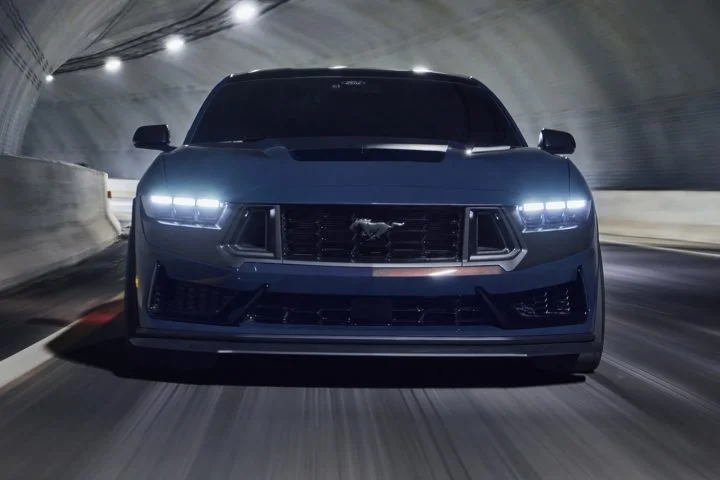 Since the 2024 Ford Mustang is an ICE-only vehicle, it isn't immediately clear why AM radio won't be available in the S650-gen model, but with the rise of Apple CarPlay, Android Auto, and satellite radio, fewer and fewer people are listening to FM radio these days – let alone AM. However, there are plenty of folks out there that find AM to be rather useful for listening to news, sports, weather, and talk shows, so this news will likely come as a disappointment to some.
Aside from this change, the 2024 Ford Mustang represents the dawn of a new era for the legendary pony car as it enters a new generation – and perhaps the last sans electric power. Sporting new styling inside and out and bearing a host of new tech features along with a new engine lineup, the S650 is a true redesign, even though it retains its basic profile that has been around since the launch of the S197 model.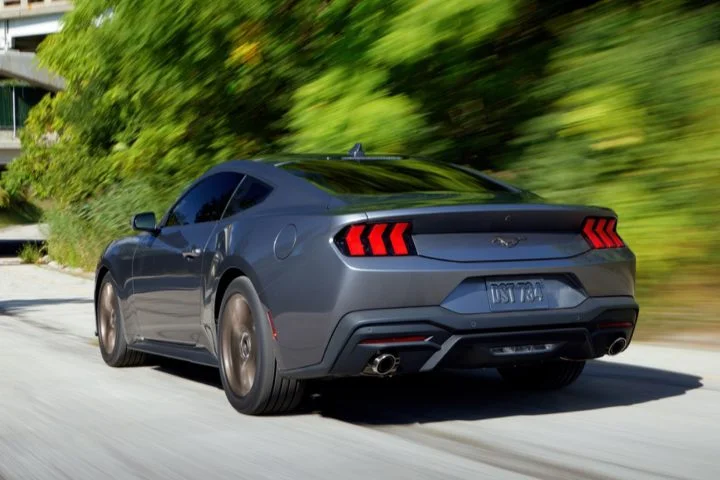 In terms of motivation, base models are powered by what is essentially a brand new version of the turbocharged Ford 2.3L I4 EcoBoost cranking out 315 horsepower and 350 pound-feet of torque, though that engine can no longer be paired with a manual transmission – only the 10-speed automatic. As for the GT, it's powered by a revised version of the naturally-aspirated, next-generation Ford 5.0L V8 Coyote, making 480 horsepower and 415 pound-feet of torque, or 486 horsepower and 418 pound-feet with the optional active exhaust system. The Dark Horse features the same Coyote powerplant, but cranks out 500 horsepower and 418 pound-feet of torque.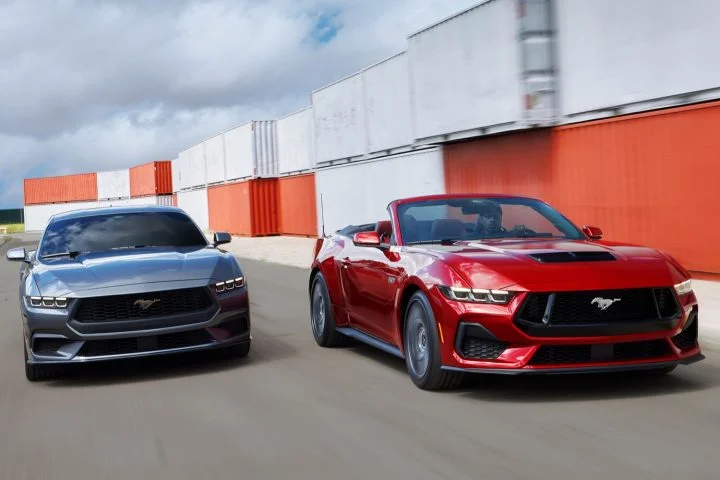 Pricing for the 2024 Mustang was just released earlier this week, revealing that the new pony car will cost more than its predecessor across the board, ranging from $30,920 for the base EcoBoost Fastback to $57,970 for the range-topping Dark Horse. The brand new Mustang will continue to be produced at the Flat Rock Assembly plant in Michigan, and is currently scheduled to launch in the U.S. in the summer of 2023, followed by Europe later next year.
We'll have more on the S650 Mustang soon, so be sure and subscribe to Ford Authority for more Ford Mustang news and non-stop Ford news coverage.