While any Ford GT40 is a special machine by anyone's standards, the MK III is a bit more so, and for a very good reason – just seven of these street-legal versions of the iconic supercar were built in total, and four of them were configured with left-hand drive. We've seen not just one – but two – of these more civilized versions of the GT40 up close over the past few years, and now, Ford Archive and Heritage Brand Manger Ted Ryan has treated us to something extra special – some vintage photos of a Ford GT40 MK III from its heyday.
We just got number of GT scans back from our vendor. Some amazing shots in there, but how about starting out with some shots of the elusive MK III? #FordPerformance #FordGT40 #FordGT40MKIII pic.twitter.com/OLg5Ze67EU

— Ted Ryan (@tedryan64) February 14, 2023
The MKIII was a milder version of its Le-Mans winning brethren and differed from earlier versions in that it had round headlights instead of oblong-shaped units. It also featured an extended rear deck with room for luggage, a softer suspension, and a more comfortable interior with additional trim, a ventilation system, and a shifter that was relocated to a more central location.
The Ford GT40 MKIII was still a highly capable machine, regardless of these few added creature comforts. With a detuned Ford 4.7L V8 under the hood offering up 306 horsepower with a five-speed manual transmission behind it and just 2,200 pounds to move around, the MKIII was capable of reaching a lofty (at the time) 165 miles-per-hour, thanks to its light weight and stellar aerodynamics.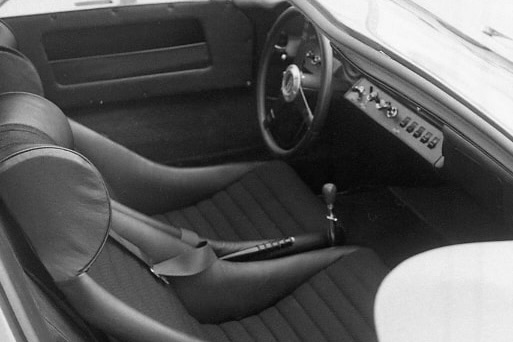 When new, the Ford GT40 MK III cost $18,500, which was around $2,000 more than its race-only counterpart, which made it quite pricey for that particular era, which helps explain why so few exist. In fact, the model was canceled due to little interest from the public, which is pretty hard to believe in today's world, where folks go crazy over any kind of original GT40.
We'll have more cool classics like this to share soon, so be sure and subscribe to Ford Authority for more Ford GT40 news and continuous Ford news coverage.