As it enters a new era of electrification, Ford has ramped up its training efforts in recent months by launching new Automotive Student Service Educational Training (ASSET) programs at select community colleges and technical schools across the U.S., a special electric vehicle battery curriculum, EV technician training at the Universal Technician Institute (UTI), and a technician scholarship program supported by Ford Fund. However, these efforts extend beyond the U.S. as well, and recently, the Ford Academy in Brazil just saw its first batch of graduates emerge from the new Ford <Enter> program.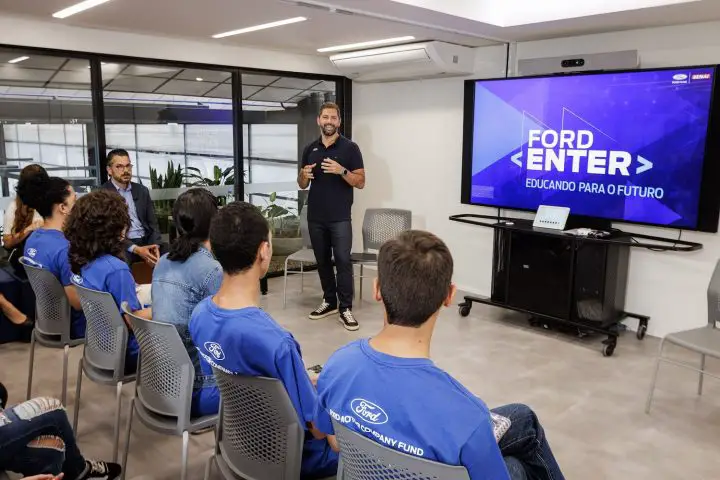 The Ford Academy <Enter> program was created by Ford Brazil and Ford Fund in partnership with GlobalGiving, a non-profit organization that connects donors with social responsibility projects around the world, and SENAI-SP, a strategic education partner. The first selection process resulted in roughly 4,000 applications being submitted for just 80 vacancies, demonstrating the need for such a program in an industry that desperately needs qualified technicians. For its next session, the program will welcome far more students – 200 in total – following its initial success.
Ford <Enter> is free for students and includes behavioral and technical training administered across six months, with 440 hours of face-to-face classes that are held during all times of the day, six days a week. In addition to technical training, the program also offers classes in technical English, logic, and behavioral skills with teachers, while there are also mentoring sessions and lectures with Ford executives.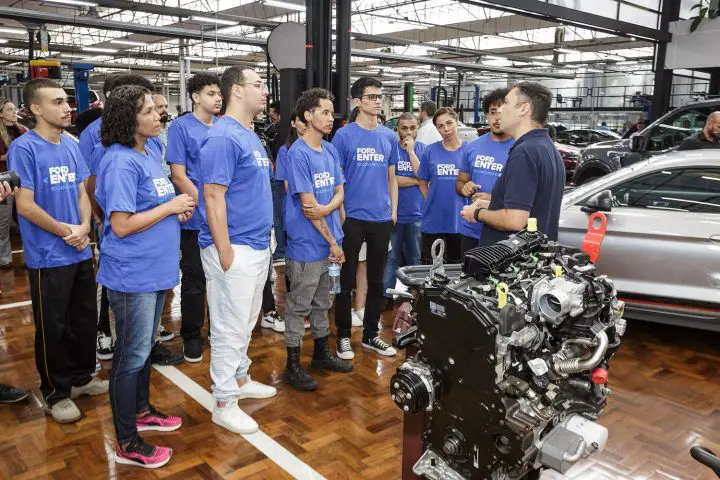 "Technology is fundamental to the continuous development of our country. When we look at the automotive sector, we see that the future will be increasingly connected, autonomous, electric, and technological," said Daniel Justo, president of Ford South America. "With Ford <Enter>, we are making our contribution so that students can have access to quality jobs, developing the digital skills necessary to take advantage of the opportunities of this expanding market that is in need of professionals."
We'll have more on Ford's training efforts soon, so be sure and subscribe to Ford Authority for comprehensive Ford news coverage.