Ford Motor Company has filed to trademark Ford Blue with the United States Patent and Trademark Office (USPTO), Ford Authority has learned. 
Filed on March 1st, 2022, this application contains the goods and services description of "downloadable and recorded software in the nature of vehicle operating system software; motor vehicles, namely, automobiles, pickup trucks, electric vehicles in the nature of automobiles, sport utility vehicles, off-road vehicles, and their structural parts; promoting the sales of goods and services of others in the automotive industry through the distribution and dissemination of promotional materials and product information in print, television, radio broadcast, and the Internet; parts and accessories; electronic transmission of automobile information and data; telecommunications services to update vehicle software and firmware over the air; providing temporary use of non-downloadable cloud-based software for connecting, operating, and managing networked vehicles."

The Ford Authority Take
Ford Blue became the name of the automaker's ICE vehicle division last year after it decided to split itself into two entities, with Model e handling the all-electric vehicle side of the business. In fact, this change was announced the very day after this trademark was filed, signaling that FoMoCo – at the very least – did so to protect the Ford Blue name, since this filing uses the same exact goods and services categories as some other recent filings.
Those filings include one for Ford Drive, which could be used as a name for the automaker's expanding EV charging network, as well as Model e and BlueOval, the latter of which could be used to describe all sorts of EV-related things as well, ranging from charging systems to software, batteries, and even vehicles.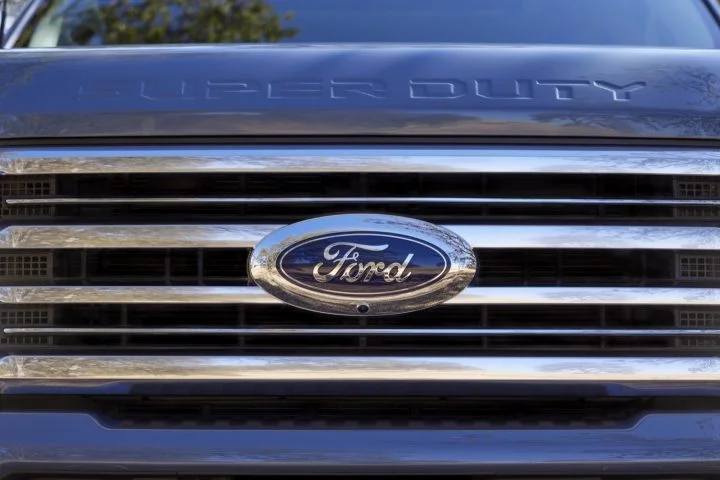 However, while Ford Blue currently refers to the automaker's ICE division, this trademark filing also mentions electric vehicle usage, which could signal that the company intends to one day use it in future branding on the consumer side of things, which may not match up entirely with its internal designations for that particular division.
We'll have more on all of Ford's trademark filings soon, so be sure and subscribe to Ford Authority for continuous Ford news coverage.