While the sixth-generation Ford Bronco is a highly capable vehicle off-road, like anything else in life, it can only compensate for its driver's lack of ability – and common sense – to a certain extent. We've seen this time and time again in recent years, with a number of newer Broncos getting stuck in precarious situations not because of its inability to do anything, but rather, sheer stupidity. And that's precisely what happened to this poor Ford Bronco recently, prompting the folks at Bent Off-Road Recovery to head out and save the SUV from its owner's bad decisions.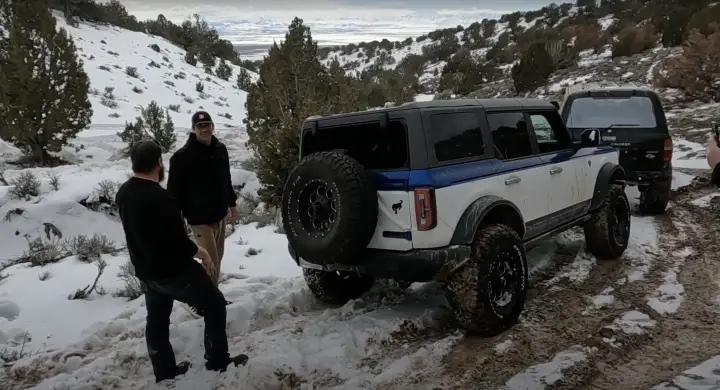 According to the rescue crew, they received a call requesting help after the owner of this Ford Bronco got stuck at Five Mile Pass near Eagle Mountain, Utah, while out doing some off-roading in the snow. The owner apparently got stuck while attempting to crawl over a snow drift and wound up sitting there, wheels in the air, unable to go anywhere. However, given the tough winter conditions, rescuing it wasn't exactly an easy task.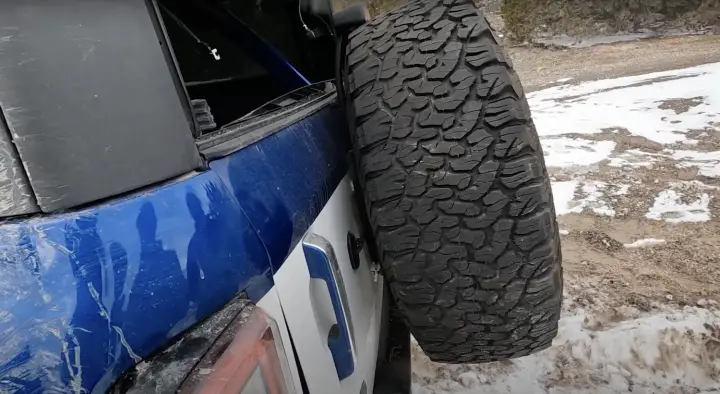 Pulling the SUV straight ahead just results in spinning tires, so the team tries to free it at an angle, which actually works. From there, it's all about getting the Bronco away from the deeper snow that it got stuck in the first go-round, and the rescue team gives the owner clear instructions on how to do precisely that by going slow the entire time. Unfortunately, he doesn't listen to that wise advice, and instead sends it too hard over a sharp dip, causing the rear glass to shatter.
That wasn't the worst thing that happened, however, as the spare tire hit the ground, bending the mount and the tailgate in the process, ending this particular off-road outing a bit prematurely. However, it's also a great reminder that just because a vehicle is off-road-capable, that doesn't mean it's invincible – or immune to bad decisions.
We'll have more videos like this to share soon, so be sure and subscribe to Ford Authority for more Ford Bronco news and around-the-clock Ford news coverage.