In a world where tensions are somewhat high due to the fact that new vehicle inventory is low and demand is strong, more than one Ford dealer has faced some sort of legal problem in recent months. However, while some dealers are slapping markups on vehicles and manipulating both the reservation and allocation processes, at least most are up front about their less-than-savory activities, at least in terms of adding some sort of premium onto the sticker prices of new vehicles. That allegedly wasn't the case with Mark Ficken Ford in Charlotte, North Carolina, however, which reportedly engaged in some seriously shady tactics when selling a Super Duty to a customer named Alex Gallardo recently, according to WSOC-TV.
Gallardo and his wife decided to purchase the Ford Super Duty from the dealership, and as is typically always the case, signed the paperwork required to do so. However, strangely enough, the dealership reportedly didn't give them copies of that paperwork, at least until several days later. Upon reviewing those documents, Gallardo made a handful of shocking discoveries.
For starters, the sales price listed for the truck was a whopping $117,000 – which is $43,000 more than the $74,000 that Gallardo and his wife initially agreed to pay. Making matters worse, the listed annual percentage rate (APR) on their loan was much higher as well, and the dealer added on a host of extras that led to that substantial price increase, such as GAP insurance, that the Gallardos claim they didn't agree to purchase, while both he and his wife's signature were apparently forged on those documents.
As one might imagine, Gallardo immediately contacted the dealer, which merely agreed to buy the truck back from him, a development that understandably didn't settle well with him. "All that time would've just been wasted," he said. "All that time invested into looking for a vehicle, going to the dealership, taking time off work; so, what they were offering wasn't a real solution for both parties involved. (It) left us no choice but to seek legal counsel."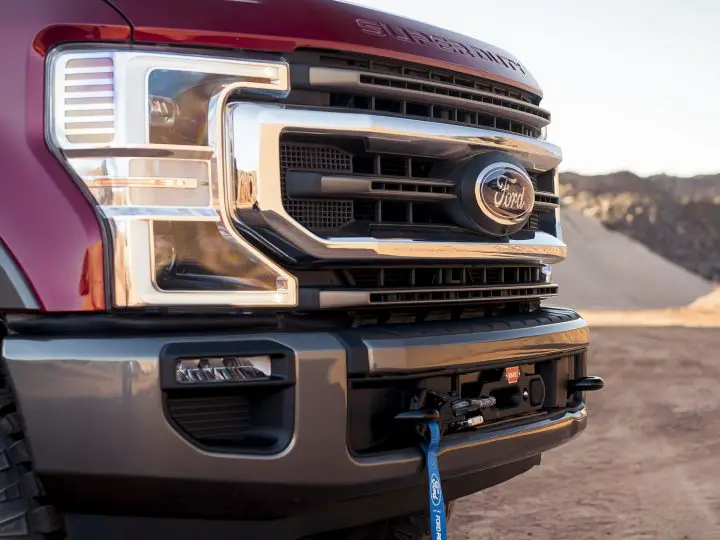 For now, the dealership is refusing to comment on the matter, citing the pending litigation, but it's certainly an alarming development, as well as an important reminder for anyone purchasing a vehicle from a dealer – be sure and read over terms carefully, and take home a copy of that paperwork when it's completed.
We'll have more on this and all pending Ford-related lawsuits soon, so be sure and subscribe to Ford Authority for the latest Ford lawsuit news and 24/7 Ford news coverage.