Aside from ranking below average on J.D. Power's 2022 U.S. Customer Service Index (CSI) Study and eighth in the 2022 U.S. Sales Satisfaction Study, Ford dealers also fared rather poorly on the 2022 Pied Piper PSI Internet Lead Effectiveness (ILE) Study, ranking nearly at the bottom of the pack by beating out one single brand – Fiat – and falling behind every other automaker. Now, with many major changes in the works that aim to propel Ford dealers into the brave new world of electrification, the 2023 Pied Piper PSI Internet Lead Effectiveness Study has bene released, and it reveals that official Blue Oval sellers ranked far better in this regard over the past year than the previous one.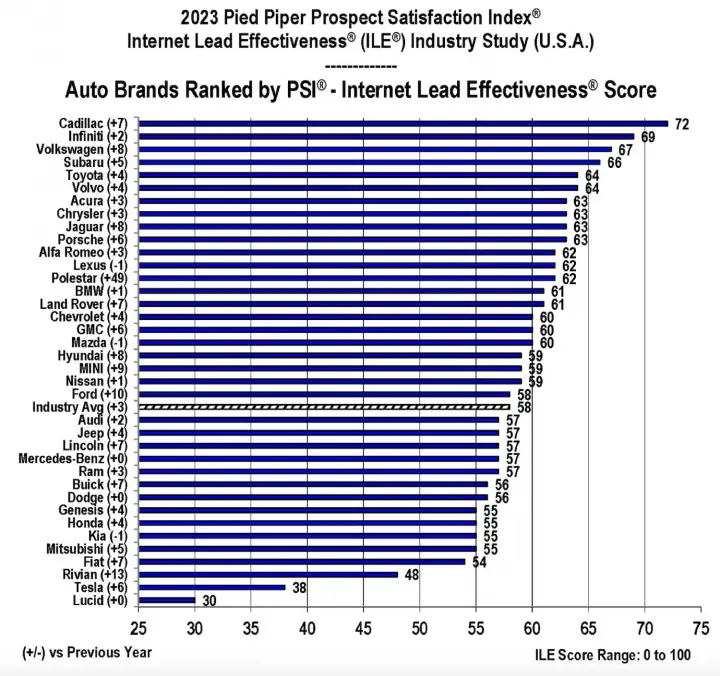 Ford dealers moved up a grand total of 10 spots year-over-year, finishing with a score of 58, which ranks it behind first-place Cadillac (72), Infiniti (69), Volkswagen (67), Subaru (66), Toyota (64), Volvo (64), Acura (63), Chrysler (63), Jaguar (63), Porsche (63), Alfa Romeo (62), Lexus (62), Polestar (62), BMW (61), Land Rover (61), Chevy (60), GMC (60), Mazda (60), Hyundai. (59), Mini (59), and Nissan (59), ties it with the industry average, and ranks it ahead of Audi (57), Jeep (57), Lincoln (57), Mercedes-Benz (57), Ram (57), Buick (56), Dodge (56), Genesis (55), Honda (55), Kia (55), Mitsubishi (55), Fiat (54), Rivian (48), Tesla (38), and Lucid (30).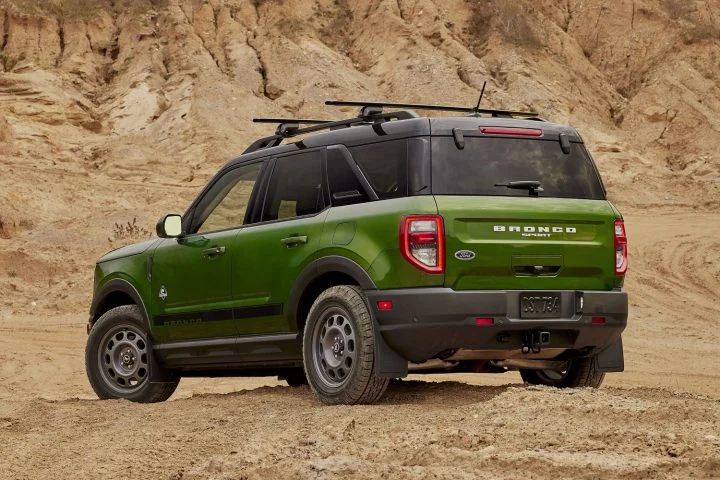 The 2023 Pied Piper PSI Internet Lead Effectiveness (ILE) Study measures responsiveness to internet leads coming though dealership websites. It does this by collecting mystery-shopper customer inquiries through the individual websites of 5,428 dealerships, asking a specific question about a vehicle in inventory, and providing a customer name, email address, and telephone number. Pied Piper then evaluated how the dealerships responded by email, telephone, and text message over the next 24 hours, grading dealers on a scale of 0-100.
"Auto dealers industrywide were quicker on average to respond to their website customers this year," said Fran O'Hagan, CEO of Pied Piper. "Dealers have learned that they meet most of their customers online today before anyone visits in person, and dealers who respond quickly, personally, and completely to website customer inquiries simply sell more vehicles."
We'll have more insights like this to share soon, so be sure and subscribe to Ford Authority for non-stop Ford news coverage.