As it continues to push towards its goal of significantly ramping up all-electric vehicle production over the next few years, one of the biggest hurdles Ford faces is securing enough battery packs to power those vehicles. Aside from obtaining raw materials and entire batteries from a wide berth of suppliers, FoMoCo is also exploring recycling, as well as innovations that aim to reduce the risk of fires. In the meantime, following a recent teardown and examination of the Ford F-150 Lightning, engineer Sandy Munro also found that the Ford EV battery packs present in that model are more service-friendly than units from some of its competitors, and that has major implications for the future, according to Reuters.
Ford EV battery packs were designed from the start to be repairable, which is notable for a number of reasons. For starters, battery packs are the most expensive component in an EV, meaning that in the case of vehicles with non-repairable packs, insurance companies are sometimes writing those vehicles off as a total loss in the event of an accident, which also causes insurance rates to rise.
Additionally, these non-repairable battery packs often wind up in scrap yards, which essentially defeats the purpose of the eco-friendly nature of EVs in the first place. "We're buying electric cars for sustainability reasons," said Matthew Avery, research director at automotive risk intelligence company Thatcham Research. "But an EV isn't very sustainable if you've got to throw the battery away after a minor collision."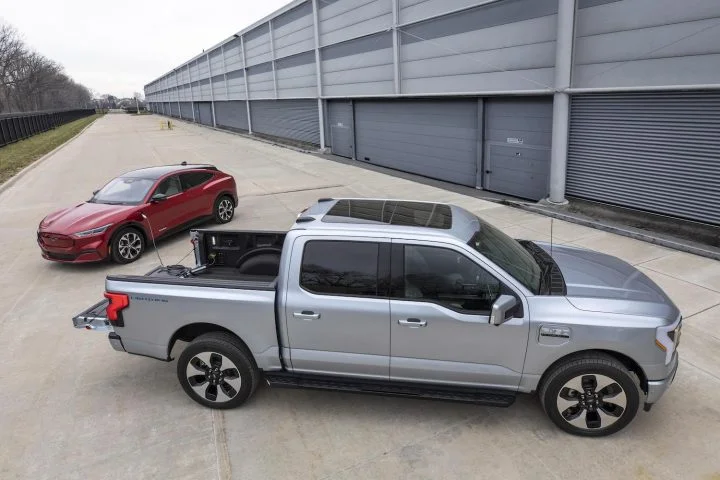 This is true of certain models such as the most recent version of the Tesla Model Y, which utilizes new 4680 cells as part of its structural battery pack. Munro has said that this model has "zero repairability," which creates a conundrum for consumers. "The number of cases is going to increase, so the handling of batteries is a crucial point," said Christoph Lauterwasser, managing director of the Allianz Center for Technology, a research institute owned by Allianz. "If you throw away the vehicle at an early stage, you've lost pretty much all advantage in terms of CO2 emissions."
We'll have more on Ford EV battery packs soon, so be sure and subscribe to Ford Authority for 24/7 Ford news coverage.