Automotive theft, in general, has steadily risen in recent years, but it isn't just entire vehicles that thieves are making off with. Rather, those same criminals are targeting pricey parts that are easier to get away with, such as exterior lighting, tailgates, wheels, and of course, catalytic converters, which contain a number of pricey precious metals inside. In terms of the most popular vehicles targeted by catalytic converter thieves in the past year, the Ford F-Series tops that particular list, but the Ford Explorer wasn't far behind in fifth place, according to new data from Carfax.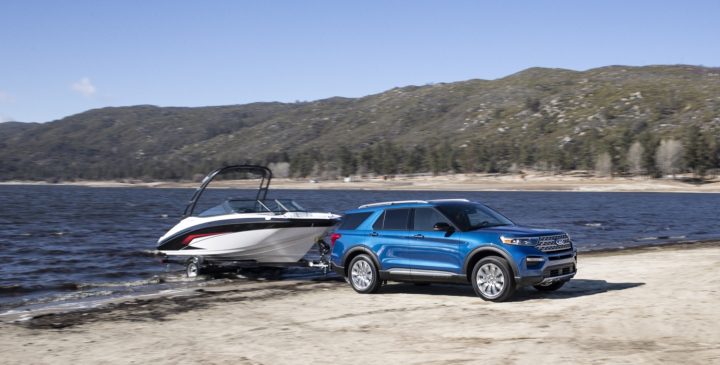 Perhaps most alarming about this result is the fact that the Ford Explorer moved up nine spots from last year's ranking, when it fell outside of the top ten vehicles that are most often targeted by catalytic converter thieves. By contrast, the F-Series maintained its spot atop this particular list, which obviously isn't ideal for owners.
Catalytic converter theft continues to grow with each passing year, totaling around 153,000 in 2022, versus 52,000 the year prior. And since Carfax acquired this data using nothing more than service records indicating that a catalytic converter had been replaced – taking into account whether that happened because of a defect or recall, or just old age – it's possible that the actual figure is far higher.
With the cost of new catalytic converters ranging between $2,000-$3,000, this is obviously an expensive problem for vehicle owners, but thieves are more interested in melting down the precious metals found in these anti-pollution devices – platinum, palladium, and rhodium – which can sell for between $970 and upwards of $10,000 an ounce, as is the case with rhodium. Otherwise, simply reselling them can net thieves anywhere from $25 to $300, or up to $1,400 in some cases.
We'll have more on the Explorer soon, so be sure and subscribe to Ford Authority for more Ford Explorer news and continuous Ford news coverage.