The Ford F-150 Lightning – along with every other EV pickup on the market – has drawn some criticism for its loss of range not only while towing, but also in cold temperatures. These things are pretty normal for these types of vehicles – at least for now, until battery technology improves. Recently, Alex Dykes of the YouTube channel Alex on Autos has performed a number of tests on his own Ford F-150 Lightning in recent months, demonstrating that its "phantom" battery drain is minimal compared to competitors like the Rivian R1T, though he also discovered that charging the EV pickup at a Tesla Supercharger is far from ideal, too. Now, Tom Moloughney of the State of Charge YouTube channel is back with another video that set out to determine which model – the F-150 Lightning or R1T – is the best one to get stuck in during a snowstorm.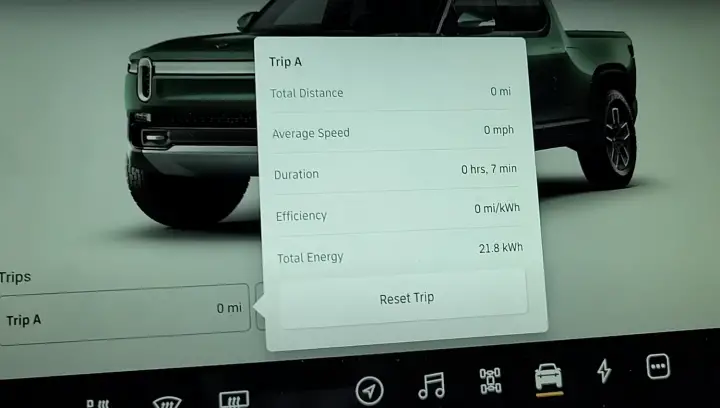 This has been a hot topic in the media recently as winter weather led to some major backups in certain areas, prompting some to wonder – what happens if your EV runs out of charge while sitting in the middle of a highway in freezing temperatures? Thus, Moloughney set out to find the answer to this question by parking both trucks in his driveway with an 85 percent charge during a snowstorm with the heater running at 65 degrees for 12 hours and the fan speed set to one.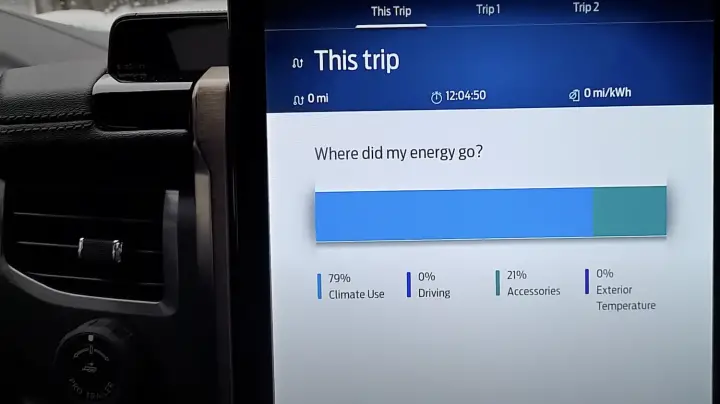 Six hours in, the Rivian R1T was sitting at a 76 percent state of charge, while the Ford F-150 Lightning was performing a little bit better at 78 percent. A full 12 hours in, the R1T still had 66 percent battery left, while the F-150 Lightning has widened the gap at 71 percent. In terms of energy consumed, the Rivian used 23.6 kilowatt hours, versus the Ford pickup at 20 kWh. Coupled with the F-150 Lightning's substantially lower phantom drain, it would certainly last a lot longer in these types of conditions before running out of charge completely, too.
Of course, one could argue that this is based on optimal conditions, as some EV owners may not have an 85 percent charge when they get stuck in a situation like this. But one could also say the same about an ICE vehicle in terms of how much gas it has in the tank, too. Either way, the clear takeaway here is that being prepared – particularly in the winter months – can prove to be a life saver, no matter what sort of vehicle one might be driving.
We'll have more interesting videos like this to share soon, so be sure and subscribe to Ford Authority for the latest Ford F-Series news, Ford F-150 news, F-150 Lightning news, and non-stop Ford news coverage.