Since the debut of the Ford F-150 Lightning and its EV pickup rivals, much ado has been made about the fact that all-electric trucks lose a significant amount of range when towing heavy loads, making them less than ideal for doing precisely that across long distances. However, one potential solution that could rectify this problem are campers or trailers that are also equipped with batteries that can charge those pickups while they're towing. The latest example of this comes to us from a company called Lightship.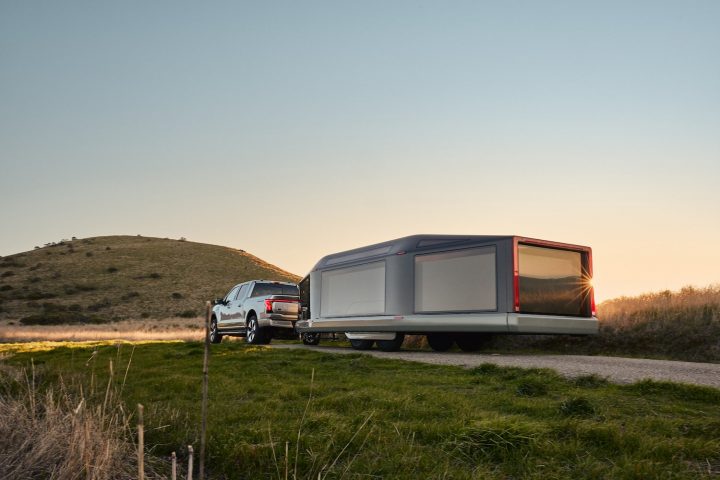 That organization just revealed the world's first purpose-built, all-electric recreational vehicle dubbed the Lightship L1, which features battery power, optimized aerodynamics, and a self-propulsion system that enables owners to tow it without suffering any sort of range loss in their EV pickup like the Ford F-150 Lightning, or a fuel economy penalty in the event that they're driving an ICE vehicle. With a team made up of former Tesla, Rivian, and Lucid employees, Lightship is taking a clean-sheet approach to electrifying RVs.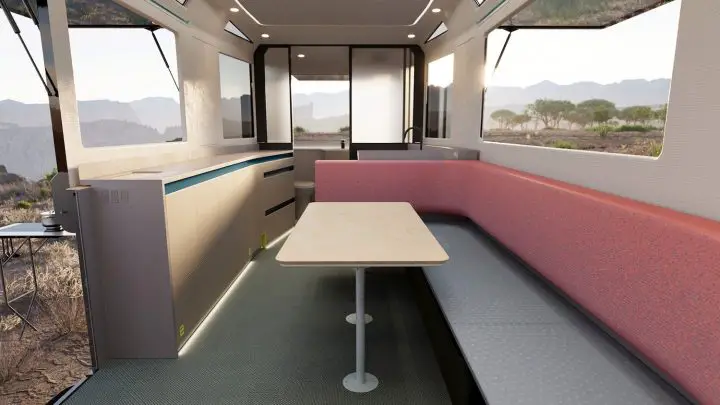 The Lightship L1 measures in at 27 feet long, 8 feet 6 inches wide, and either 6 feet 9 inches tall when it's in transit or 10 feet when it's parked and being used as a camper. Its gross vehicle weight comes in at 7,500 pounds fully loaded, and it can sleep four to six people, depending on configuration. The RV features 80 kWh of onboard battery capacity – combined with 3 kWh of solar power – which can provide up to a week of off-grid power, and features a host of modern amenities inside. The Lightship L1 features an MSRP of $125,000 – or $118,400 with the available tax credit – and production is expected to begin late next year, though interested parties can reserve one for $500 today.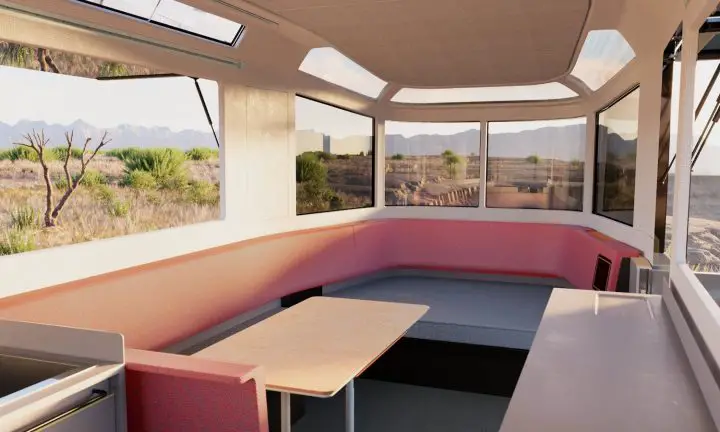 "With 90 percent of the market comprising of towable RVs, we began by creating an all-electric travel trailer that is unlike any RV available today and that is just the beginning," said Lightship Co-Founder and President Toby Kraus. "We are leveraging our expertise in automotive EV development and design to build a brand that creates delightful outdoor travel experiences for everyone and brings even more people into the pastime of RVing."
We'll have more on this interesting idea soon, so be sure and subscribe to Ford Authority for non-stop Ford news coverage.