As one of the first EV pickups to market, as well as one based on America's best-selling vehicle for decades at this point, the Ford F-150 Lightning immediately became a smash hit in the marketplace, racking up more orders than FoMoCo could possibly fill in a year or possibly even longer. The vast majority of F-150 Lightning owners thus far are new to not only all-electric vehicles, but also Ford as a brand, making it an even more important product for the automaker itself. However, it also appears that many Ford F-150 Lightning owners are using their trucks in different ways than traditional pickup owners as well, according to the Detroit Free Press.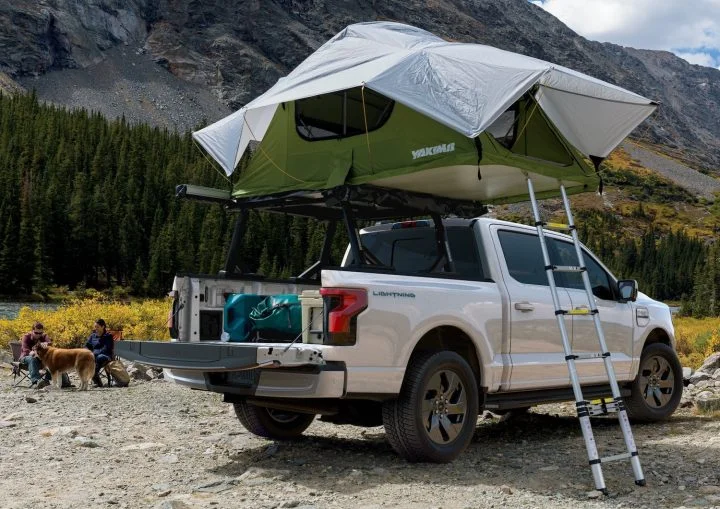 The Blue Oval recently conducted a customer survey with 3,500 buyers between September 2021 and October 2022 and found some surprising discoveries as a result, many of which show that Ford F-150 Lightning owners differ in many ways from traditional pickup buyers. Perhaps the most surprising of all of these discoveries is that Lightning owners actually use the beds of their pickups more than ICE buyers, whether that be for hauling, camping, or performing home improvement projects.
While just 51 percent of ICE truck owners that participated in the survey say that they use the bed in those vehicles to complete home projects at least once a month, 74 percent of Ford F-150 Lightning customers use their vehicles to haul anything from mulch to drywall. They also use their trucks more for camping purposes on a monthly basis – 48 percent versus 40 percent – while more than half have migrated to the EV from a non-pickup, versus 33 percent for the ICE F-150.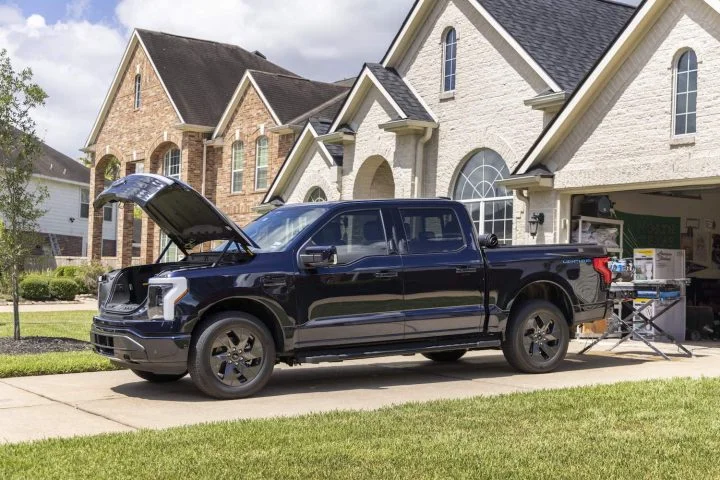 "These people finally get their first pickup and they're excited. They use it like crazy," said Ford marketing general manager for electrified trucks, Jason Mase. "They have the freedom to have wet and dirty storage in the bed and use dry storage up front (in the front trunk) which is massive. I coach baseball and throw dirty gear in the box and groceries and nice things in the frunk."
We'll have more on the F-150 Lightning soon, so be sure and subscribe to Ford Authority for the latest Ford F-Series news, Ford F-150 news, F-150 Lightning news, and non-stop Ford news coverage.