Automotive-related accidents are a very common occurrence on our roadways, for a variety of reasons. Chiefly among them are culprits like distracted or intoxicated drivers, though sometimes, there just isn't anything we can do to avoid a crash – whether that be because of someone else, weather conditions, or a mechanical problem. That seems to be the case in the accident that took place in this video from Crash Dashes, which shows a Ford F-150 driver hitting a Ford Focus head-on as it makes a left turn.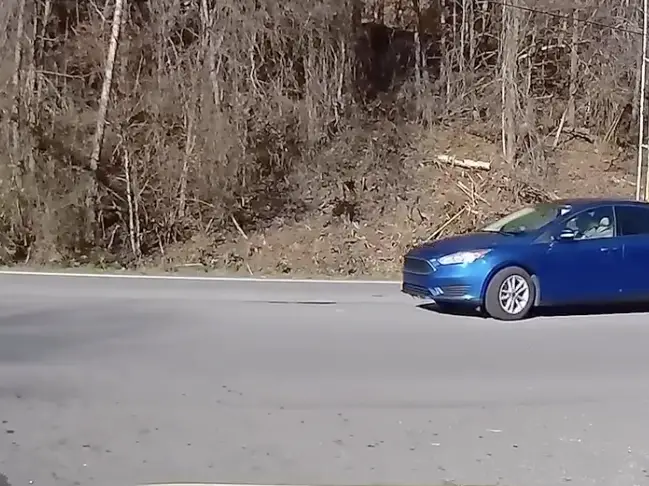 Here, we get a front seat ticket to this particular crash, as the person filming it is sitting at a stop sign or stoplight attempting to make a left-hand turn themselves. A blue Ford Focus soon comes into view as it attempts to turn left and pass the vehicle that's recording, but suddenly, a white Ford F-150 comes out of no where and smashes into the compact sedan, resulting in a pretty gnarly-looking wreck.
The two vehicles hit head on, smashing up the front of both and sending parts and debris flying through the air. When both come to a rest, the front fascias are essentially unrecognizable, with bumpers and grilles hanging off and headlights smashed to bits. In this case, it isn't immediately clear who the responsible party is for this particular crash, but we certainly have our suspicions.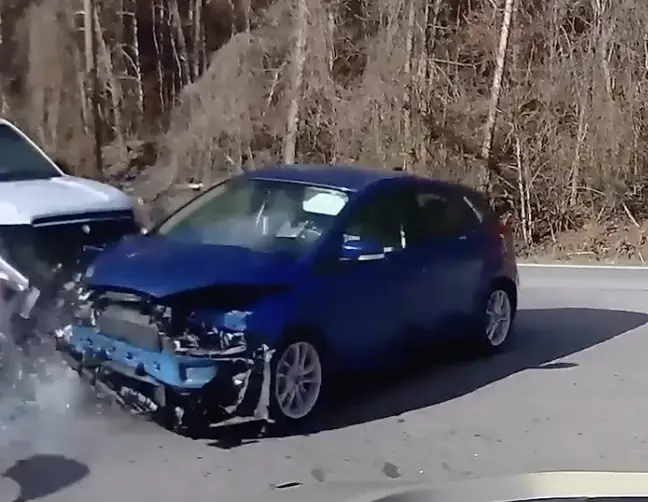 It seems as if the person driving the Ford Focus is at fault, as they cut directly in front of the Ford F-150, though we can't see if there was a stoplight at this intersection, nor if the Focus driver simply didn't see the F-150 and pulled out in front of them as they had the right of way. By the time the F-150 driver saw the sedan in front of them, they likely didn't have enough time to react and either steer out of the way or hit the brakes and come to a full stop.
View this post on Instagram
Either way, this footage is a quick reminder that while most of us try and pay close attention to what's going on around us, all it takes is one bad decision to ruin our day – and our vehicles.
We'll have more wild videos like this to share soon, so be sure and subscribe to Ford Authority for more Ford Focus news and non-stop Ford news coverage.