Anyone that has children of a certain age – or friends with children – is already quite familiar with the Disney movie Frozen, as well as its overplayed soundtrack. But while Let It Go is likely the most popular song from that particular album, there are many more that have forged their way into our memory banks, for better or for worse, including Coronation Day, which marked the formal occasion that saw the ascension of the character Elsa as Arendelle's new monarch. Now, a Ford Maverick owner behind the YouTube channel tubaplayerking has cleverly remade that particular tune into something completely different.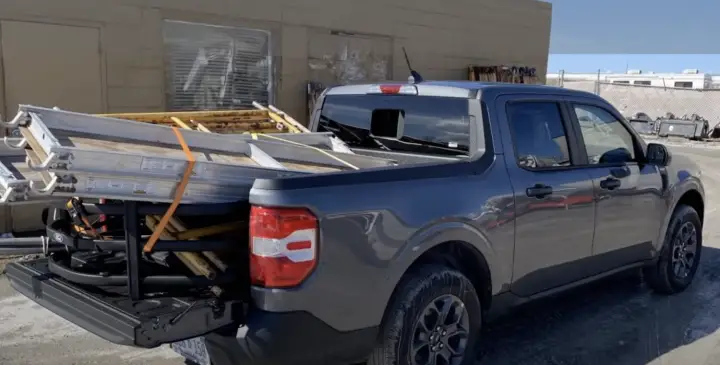 The concept here is pretty much what one might think – celebrating the fact that this owner finally took delivery of their Ford Maverick after an elongated wait, which is something that many are familiar with. He sings about silly things like opening the windows and doors, as well as using his new pickup to visit hardware stores, all in a pretty humorous (and quite corny) clip.
Our singer/Maverick owner is obviously quite excited about the prospects of owning "a real truck" that can do "real truck stuff," which is likely the way a lot of customers feel as well, since many have never owned a pickup before. This isn't the first time we've seen a silly parody revolving around ordering a Ford product, but it is rather well done, at least.
Of course, this owner isn't alone in that regard, as the Ford Maverick remains one of the hottest new vehicles on the planet, with demand far outweighing supply thus far. Many Maverick reservation/order holders still don't know the status of their pickups, but the automaker will be adding a shift at the Hermosillo Assembly plant in Mexico this July as it aims to ramp up production to catch up with demand.
We'll have more on the Maverick soon soon, so be sure and subscribe to Ford Authority for the latest Ford Maverick news and comprehensive Ford news coverage.