Ford Motor Company has filed a patent for a cabin crossbar with a movable pillar, Ford Authority has learned.
The patent was filed on September 14th, 2021, published on March 16th, 2023, and assigned serial number 0080246.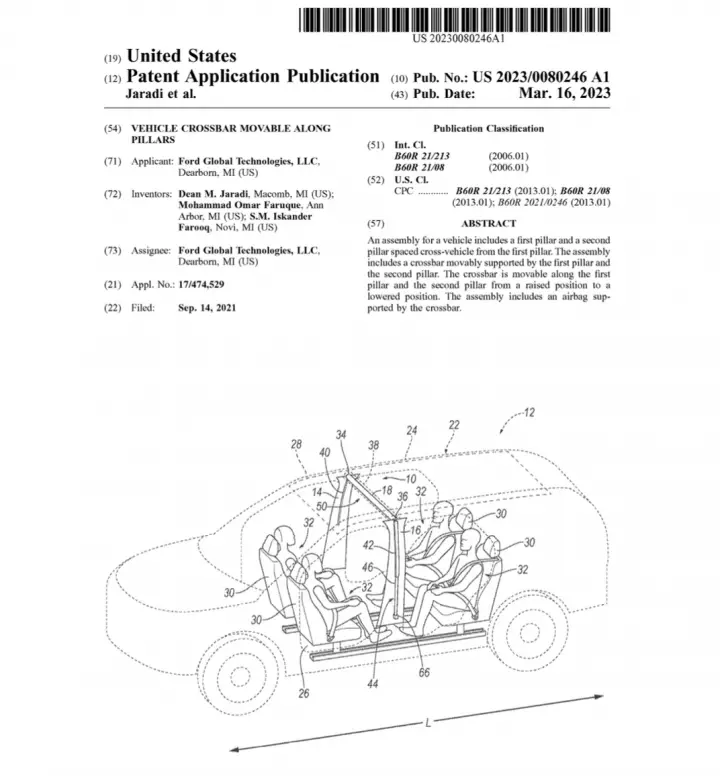 The Ford Authority Take
Over the past several months, a large number of Ford patent filings have emerged that aim to innovate on the safety side of the equation, including one for a seat bottom-mounted airbag system, a movable roof supported airbag system, a full seatback airbag system, an instrument panel mounted driver airbag, a seat bottom mounted airbag that protects pets, a seatback supported airbag system, a center console airbag system, a seatback-mounted overhead airbag, and a pillar-supported airbag, to name just a few. Now, this new Ford patent filing keeps that trend going by introducing an idea for a cabin crossbar with a movable pillar.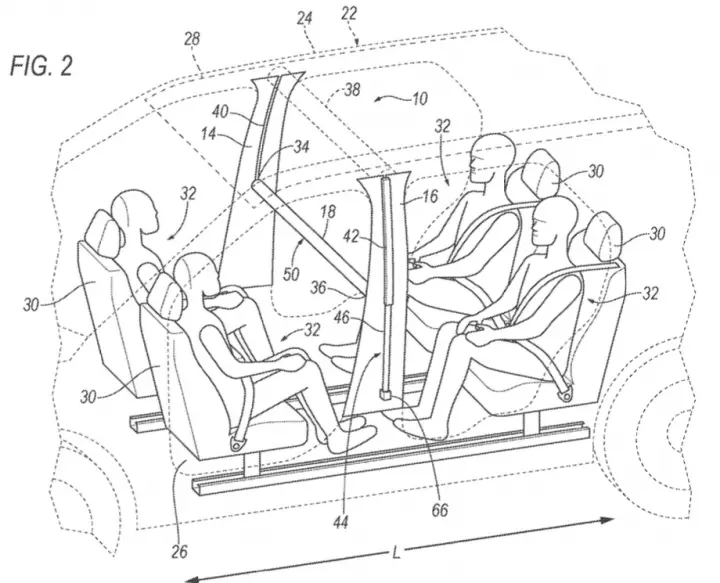 The pillars and crossbars present in this patent would be located in the center inside portion of a vehicle, and would also offer up support for airbags to protect occupants. Once passengers get in the vehicle and sit down, the crossbar would lower itself into position, and when they go to exit, it would lift back up. This is key because in the event of an accident, the bar would be in the perfect position to effectively deploy its airbags.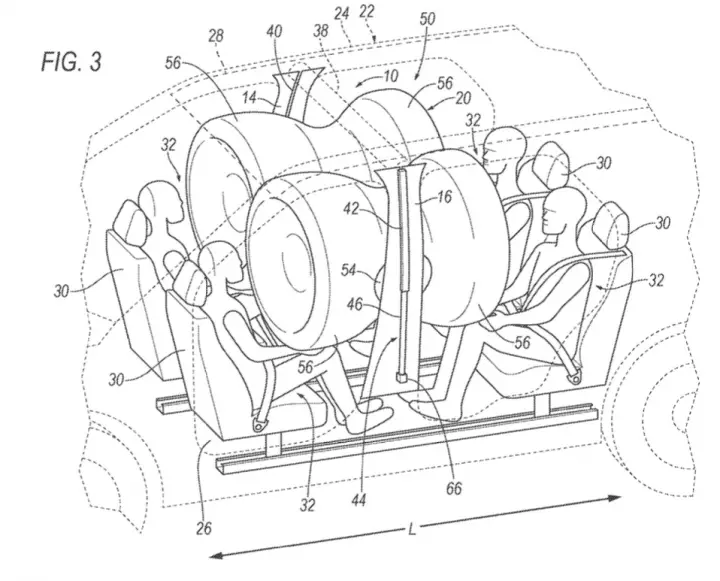 This particular patent explores an idea for a problem that Ford has been looking into for some time now – how to protect occupants of self-driving vehicles with airbags, even when they utilize things like swiveling seats. In the patent drawings, we can clearly see that this is the case, with the front row occupants swiveled around and facing the rear seat passengers, which essentially renders things like dash- and steering-wheel mounted airbags ineffective.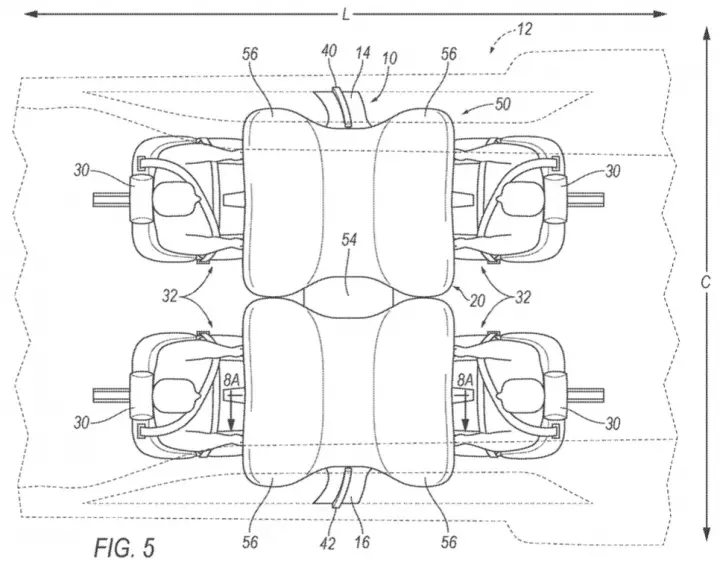 As such, this particular idea seems like it has a pretty good chance of coming to fruition – though it's also worth noting that many of Ford's other recent airbag filings address this issue in different ways, too.
We'll have more on this and all Ford patents soon, so be sure and subscribe to Ford Authority for the latest Ford patent news, Ford business news, and non-stop Ford news coverage.