Ford Motor Company has filed a patent for a drone elevator system, Ford Authority has learned.
The patent was filed on May 8th, 2019, published on March 21st, 2023, and assigned serial number 11608192.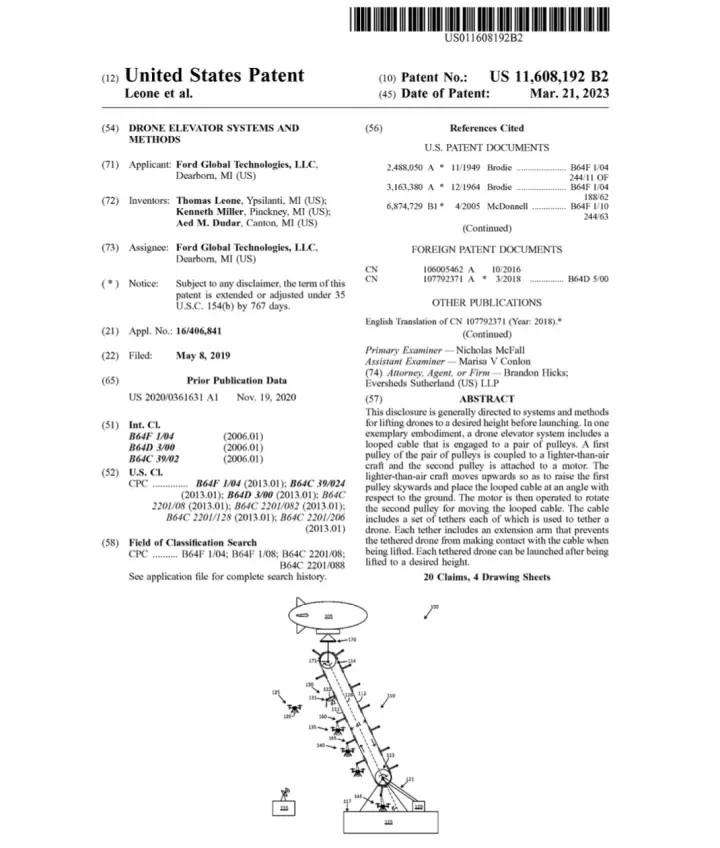 The Ford Authority Take
Over the past several months, Ford has filed a large number of drone-related patents, including one for a vehicular drone storage compartment system, an unmanned aerial vehicle sanitation system, an unmanned aerial vehicle integration system, drone flights over public roadways, a vehicle-mounted aerial drone container, and a moonroof docking system for unmanned aerial vehicles. Now, this newly filed Ford patent keeps that trend going by introducing an idea for a drone elevator system.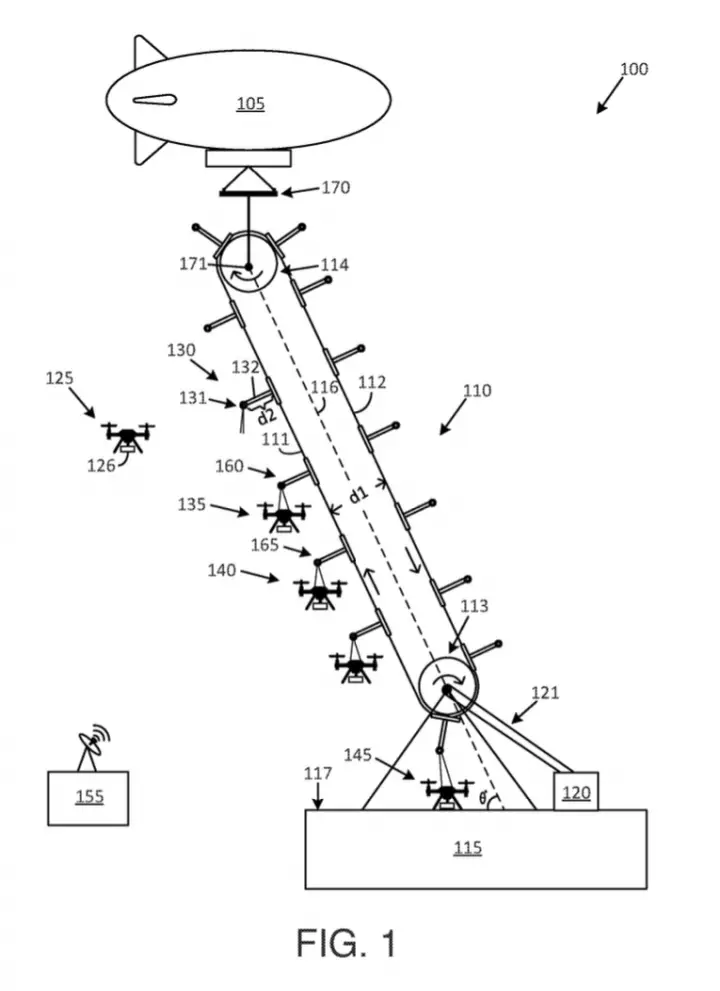 What's particularly unique about this Ford patent is that it doesn't pertain to vehicles in any way, shape, or form, unlike the aforementioned filings. Rather, it centers around a method of lifting drones to a desired height before those unmanned vehicles take flight. The idea here is to maximize the efficiency of the drone by somewhat limiting the drain on its battery and its load-carrying capacity during the launch process.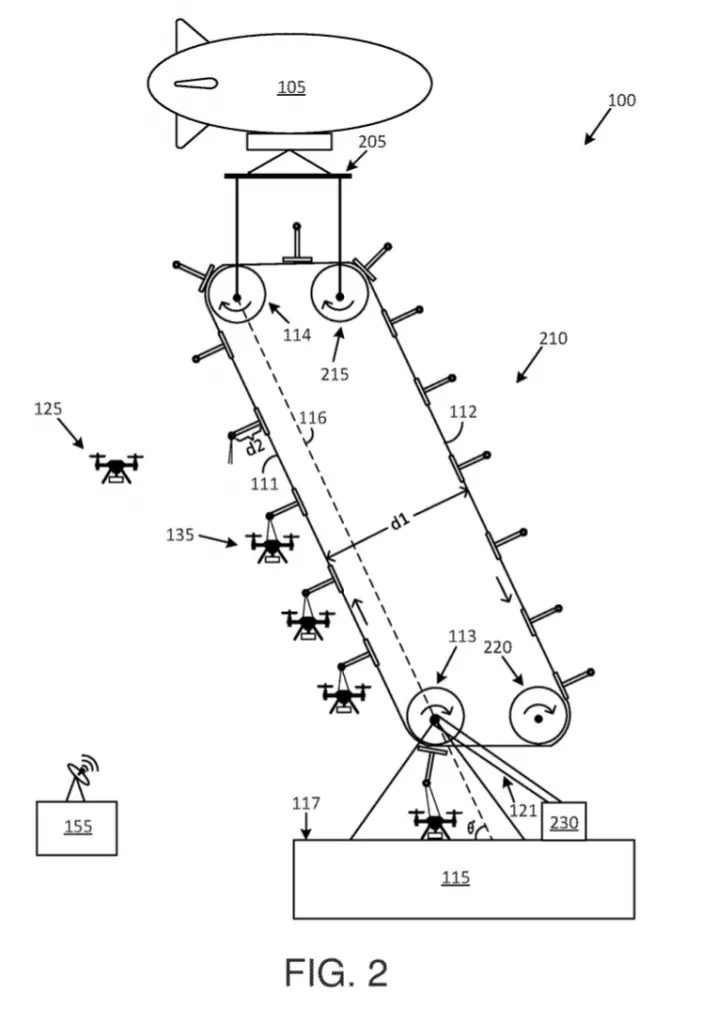 As this Ford patent points out, drones use a considerable amount of energy during the takeoff process, at which point its propellers are working against gravity, which drains a significant amount of power from its batteries. Some have proposed carrying drones to a certain altitude via another type of aircraft before launching it to help with this problem, but that's a rather impractical and expensive solution.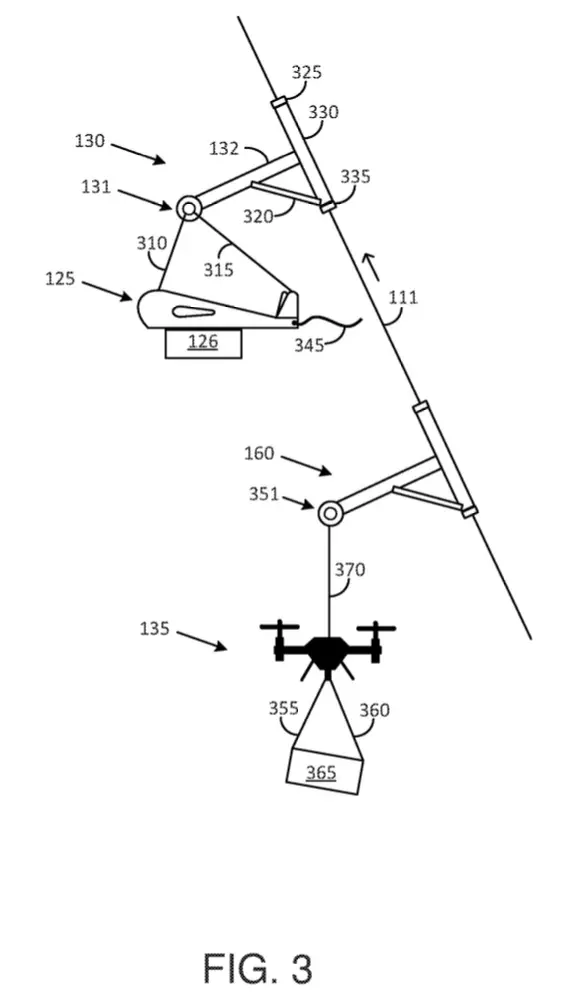 Instead, this Ford patent offers a more efficient and less pricey alternative in the form of a drone elevator of sorts, which would lift the unit up to a specified height before it takes off, saving battery power and range in the process. This could very well become a reality in the coming years, particularly as drones become more and more popular not only as a hobby, but also for last-mile delivery services.
We'll have more on this and all Ford patents soon, so be sure and subscribe to Ford Authority for the latest Ford patent news, Ford business news, and comprehensive Ford news coverage.