Ford Motor Company has filed a patent for an EV burnout performance mode, Ford Authority has learned.
The patent was filed on August 30th, 2021, published on March 2nd, 2023, and assigned serial number 0063054.
The Ford Authority Take
Ford has filed a slew of patents related to hybrid and all-electric vehicle performance features in recent months, including one for an upgradable vehicle system, a manual torque vectoring system, a hybrid vehicle launch control system, and dynamic control of hybrid vehicle modes, to name just a few. Now, this newly filed Ford patent – which was first discovered by CarBuzz – keeps that theme going by introducing an idea for an EV burnout performance mode.
The purpose of such a feature is rather obvious – to make it easier for EV owners to perform burnouts, whether that be for showing off or heating up the tires prior to a launch, as is common practice at the drag strip. Much like a traditional line lock system found in many ICE-powered vehicles, this particular setup could apply the brakes at either the front or rear of the vehicle, allowing the other end to continue moving freely so owners can light them up.
According to this Ford patent, owners could choose which end of the vehicle they'd like to lock up using a "specified manipulation of the brake pedal and accelerator pedal," which would obviously come in handy with all-wheel drive vehicles. That way, owners could heat up either end as they wish, rather than having to worry about smoking all four tires or simply hooking up and taking off when they want to perform a burnout.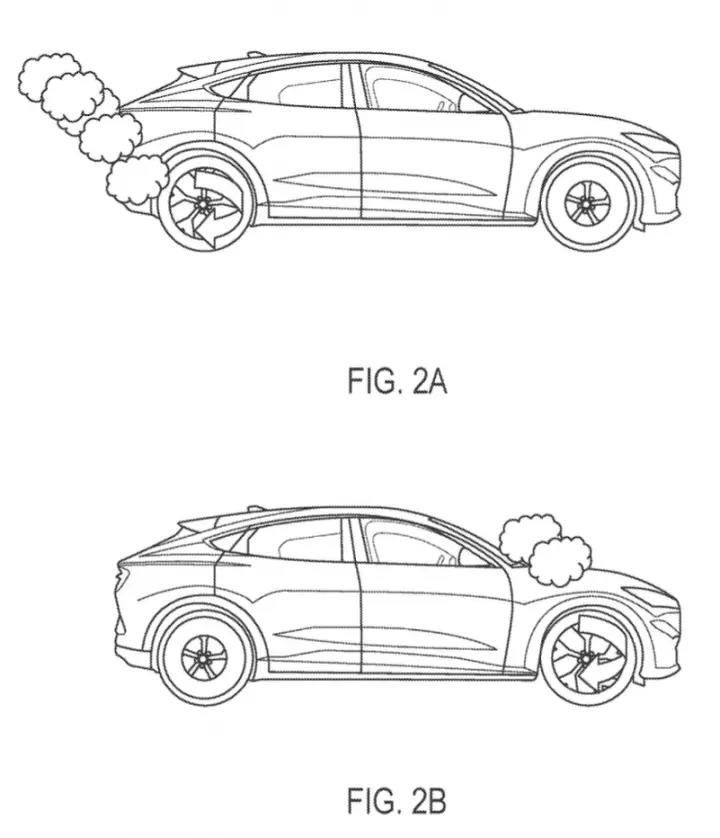 The patent also notes that such a feature could be implemented into EVs using an over-the-air software update, which is quite interesting. Given the emergence of similar features in ICE vehicles in recent years, coupled with the fact that it could be rolled out without any hardware changes, the system depicted in this patent might just wind up coming to fruition in the near future.
We'll have more on this and all Ford patents soon, so be sure and subscribe to Ford Authority for the latest Ford patent news, Ford business news, and non-stop Ford news coverage.