Ford Motor Company has filed a patent for a heated window system for EVs, Ford Authority has learned.
The patent was filed on October 7th, 2019, published on March 7th, 2023, and assigned serial number 11597256.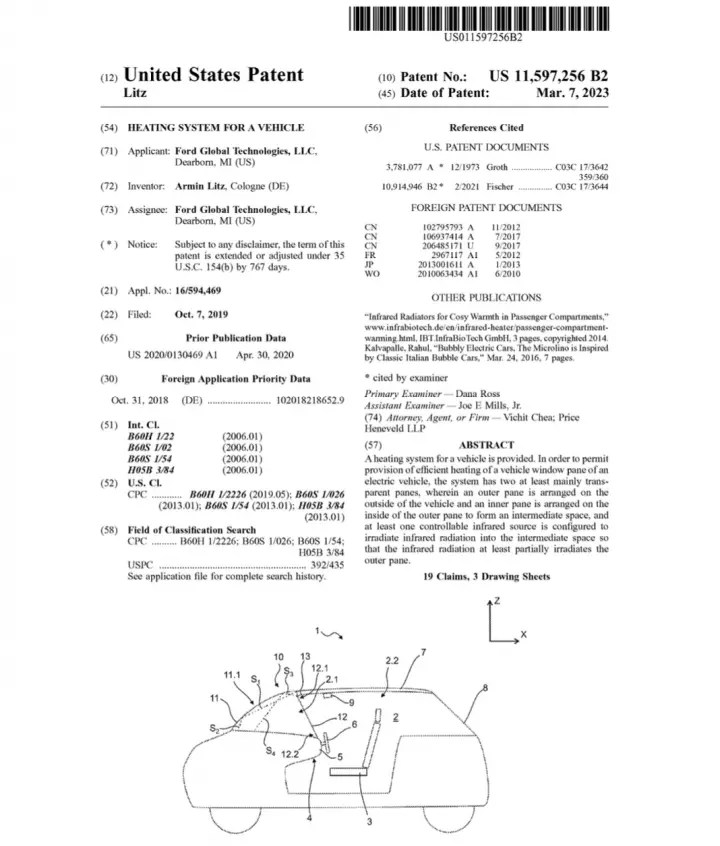 The Ford Authority Take
Ford has filed a rather large number of heating and cooling-related patents in recent months – many of them for all-electric vehicles, in particular – including one for an external heating feature for EVs, heated windshield wiper blades, a heated steering wheel equipped with multiple heaters, a vehicle seat with adaptive ventilation, a roof-mounted HVAC system for EVs, a backlight window defrosting system, a steering wheel preconditioning system, a heated windshield camera viewing zone, an instant cabin heating system, and a heated side window system, while the automaker is also exploring ideas for using heated panels instead of HVAC systems in EVs, too.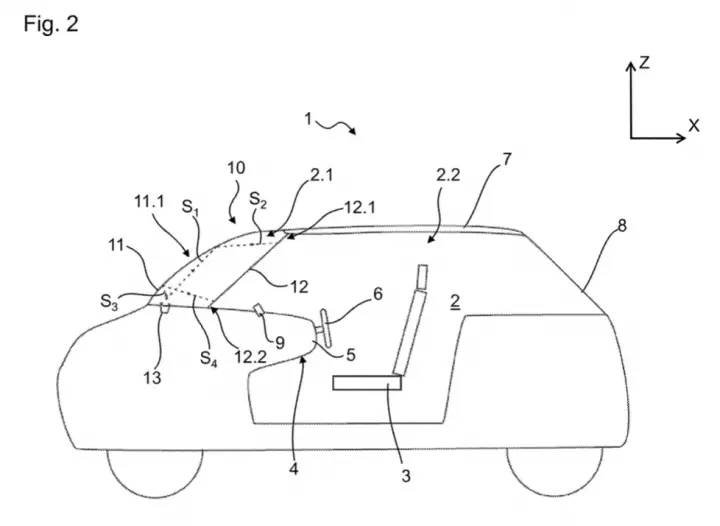 Now, this new Ford patent continues that long-running trend by introducing an idea for a heated window system for EVs, which aims to provide a more efficient heating/defrosting source in those types of vehicles. As most are well aware by now, running the heat in an all-electric vehicle has a substantial negative impact on range, so such a system could help provide a boost in terms of efficiency.
This particular system would sandwich two panels in a vehicle's window along with a controllable infrared source that's capable of irradiating infrared radiation into the panes, heating them up in the process. This is notable because unlike ICE vehicles that use can rely on excess heat from the engine to perform such tasks, EVs must instead use battery power to do so.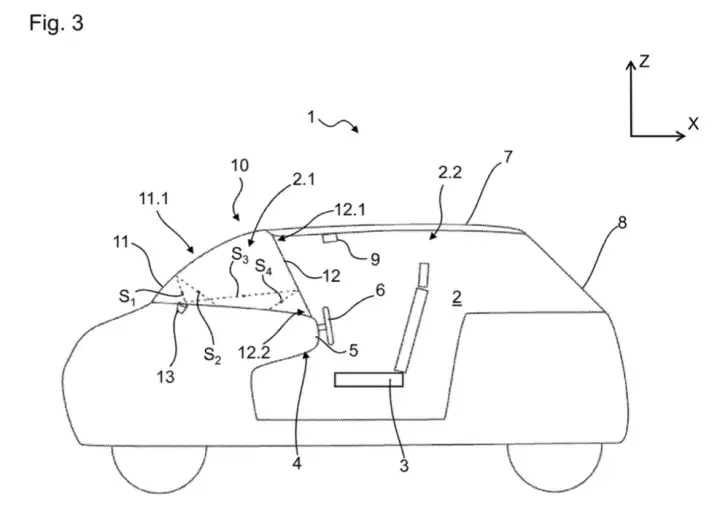 The substantial drop that EVs experience in the winter time and cold temperatures has been the subject of great debate in recent months, and it makes perfect sense that Ford is exploring every possible avenue to cut down on that impact. This Ford patent may very well play a role in that in the near future, too.
We'll have more on this and all Ford patents soon, so be sure and subscribe to Ford Authority for the latest Ford patent news, Ford business news, and non-stop Ford news coverage.