Both the Ford Mustang Mach-E and Ford F-150 Lightning fared well in the recently-released 2023 J.D. Power U.S. Electric Vehicle Experience (EVX) Ownership Study, with the former ranking third among all new EV models and the latter coming in seventh place. However, FoMoCo has a whole didn't do quite as well in the newly-revealed 2023 J.D. Power U.S. EV Home Charging Study, ranking below the industry average and behind several of its competitors in that regard.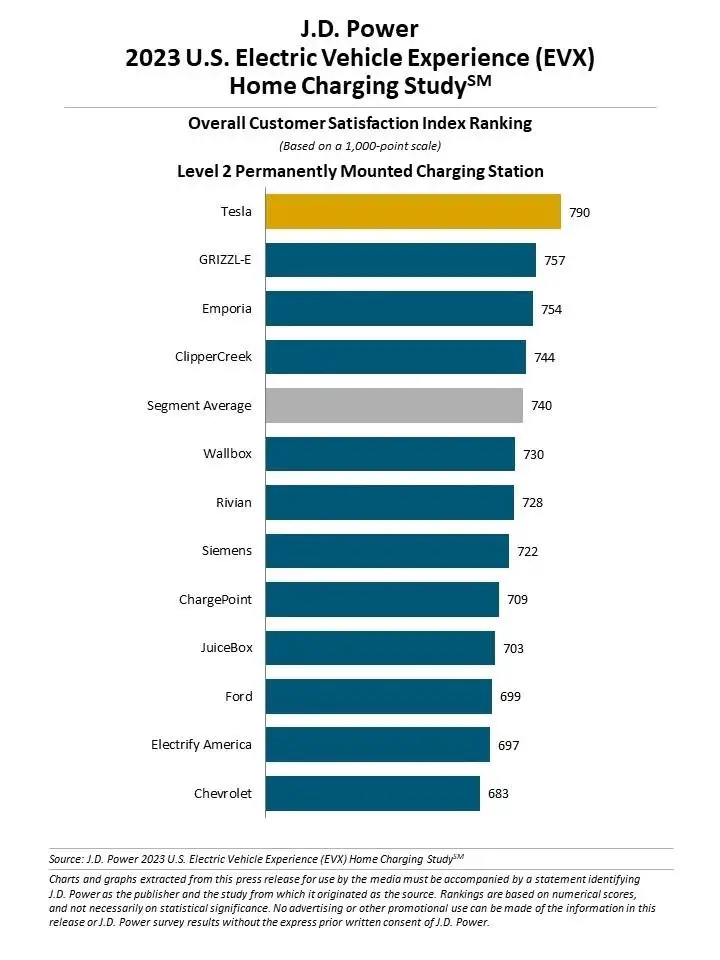 Ford scored a total of 699 out of 1,000 possible points in this particular study, ranking it behind Tesla (790), GRIZZL-E (757), Emporia (754), ClipperCreek (744), the segment average of 740, Wallbox (730), Rivian (728), Siemens (722), ChargePoint (709), and JuiceBox (703), though ahead of Electrify America (697) and Chevrolet (683).
The 2023 J.D. Power U.S. EV Home Charging Study aims to sets the standard for benchmarking satisfaction with the critical attributes that affect the total or overall EV home charging experience for both battery electric vehicles (BEVs) and plug-in hybrid electric vehicles (PHEVs). Survey respondents for the study included 13,860 owners of 2017-2023 model year BEVs and PHEVs. The study was fielded from December 2022 through February 2023. Satisfaction was measured across eight factors – fairness of retail price; cord length; size of charger; ease of winding/storing cable; cost of charging; charging speed; ease of use; and reliability.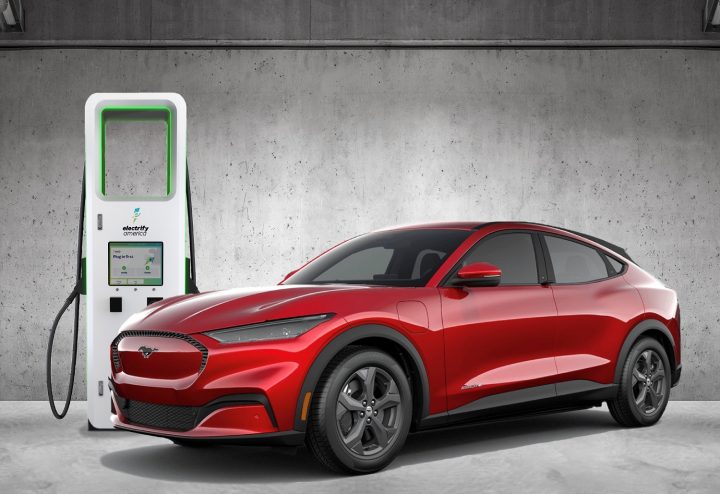 "Whether you're an automaker, dealer, or utility company participating in the EV ecosystem, improving the EV owner experience with respect to home charging should be a common goal shared by all," said Brent Gruber, executive director of the EV practice at J.D. Power. "There are programs available today that will help EV owners with the startup costs, such as installing or upgrading to a faster Level 2 charger. There are also programs designed to save EV owners money with the ongoing costs of charging their vehicle, like scheduling to charge during the most affordable time of the day. However, J.D. Power sees that there is little awareness and utilization of these benefits. As the EV marketplace continues to grow, brands that help owners take advantage of these offerings will be in a much better position down the road."
We'll have more insights like this to share soon, so be sure and subscribe to Ford Authority for continuous Ford news coverage.