Ford Motor Company has filed a patent a vehicle identity access management system that could make future Ford vehicles more personalized, Ford Authority has learned.
The patent was filed on May 9th, 2019, published on March 28th, 2023, and assigned serial number 11613217.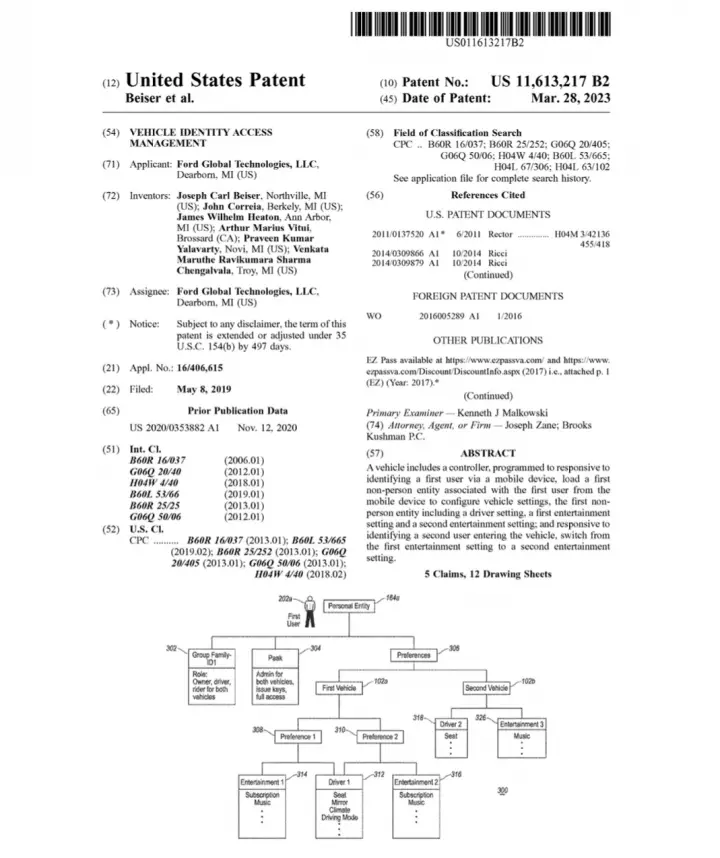 The Ford Authority Take
As new vehicles continue to get smarter and smarter, Ford has filed a handful of patents in recent months that outline ideas on how to keep that trend going – most recently, a filing for a fully automatic seat positioning system, as well as another presenting an idea for a vehicle operator identification system. Now, this new patent filing keeps that trend going by coming up with a new idea – one for a vehicle identity access management system that could be utilized in future Ford vehicles.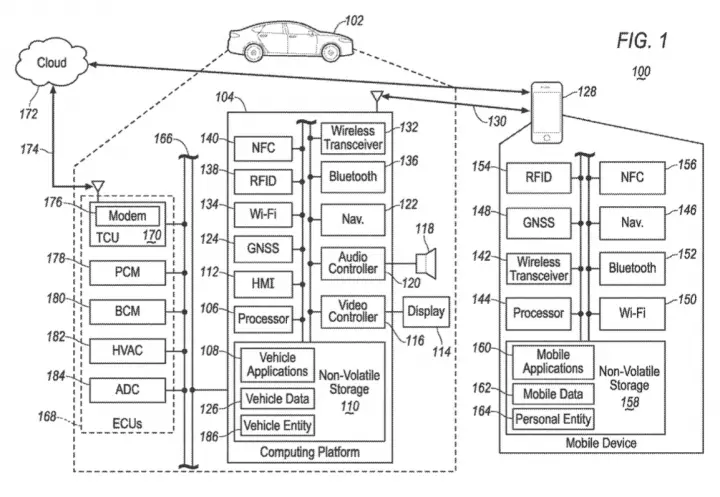 Connected vehicle services are a major focus from Ford at the moment, one that it sees as a potentially large source of revenue in the near future. However, at the moment, most of these types of features are vehicle-centric – or, used to control seat configurations or radio settings, things that don't typically carry over from vehicle to vehicle. In many cases, users can create profiles to save these settings within one vehicle, but other settings – such has interior temperature – aren't part of that suite.
The idea behind this new patent is to make vehicles even smarter in that regard, whether it be automatically pulling up a payment profile when it arrives at a gas or charging station or transferring driver profile settings from the cloud between multiple vehicles, whether that be seating and mirror positions, HVAC settings, music selections, or even drive modes.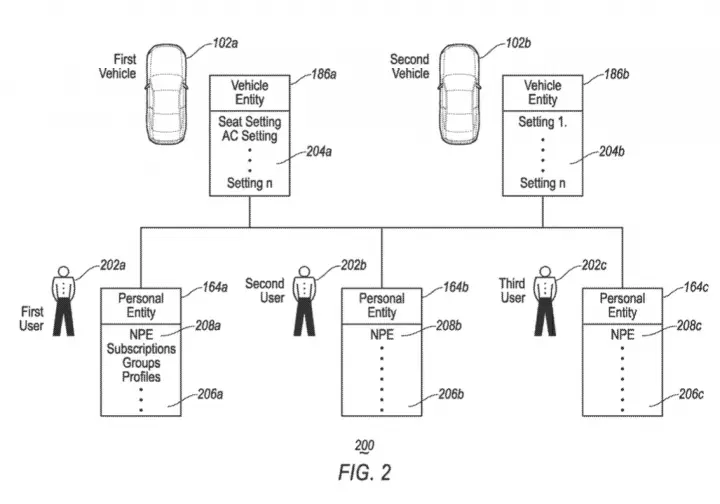 With many families owning more than one vehicle, such a feature could prove quite useful, particularly for those that routinely switch drivers. This way, one could hop in a vehicle and have all of its settings automatically transfer to one's preferences, which is a nice touch and a potential time-saver for owners of future Ford vehicles.
We'll have more on this and all Ford patents soon, so be sure and subscribe to Ford Authority for the latest Ford patent news, Ford business news, and ongoing Ford news coverage.