Back in August 2022, Ford Authority reported that the 2023 Ford F-150 Lightning was dropping its AM radio functionality, a common trend in the automotive industry these days. In fact, some automakers have claimed that AM radio can cause electromagnetic interference (EMI) with the drivetrains present in all-electric vehicles, though AM was standard in the 2022 F-150 Lightning and is also present in some other EVs. Then, earlier this month, Ford Authority reported that the redesigned 2024 Ford Mustang was also ditching AM radio, even though it won't be sold with any sort of electrified powertrain. However, it likely won't be the last one to do so, either.
"A majority of U.S. AM stations, as well as a number of countries and automakers globally, are modernizing radio by offering internet streaming through mobile apps, FM, digital, and satellite radio options," a Ford spokesperson explained to ARS Technica. "Ford will continue to offer these alternatives for customers to hear their favorite AM radio music, news, and podcasts as we remove amplitude modulation – the definition of AM in this case – from most new and updated models we bring to market."
Ford previously stated that even without an AM receiver, "with FM, satellite radio, mobile data, and others, vehicles and their drivers have numerous alternative sources to receive [FEMA's Emergency Alert System] alerts." Regardless, there are still a lot of people that find AM to be a useful medium for listening to news, sports, weather, and talk shows.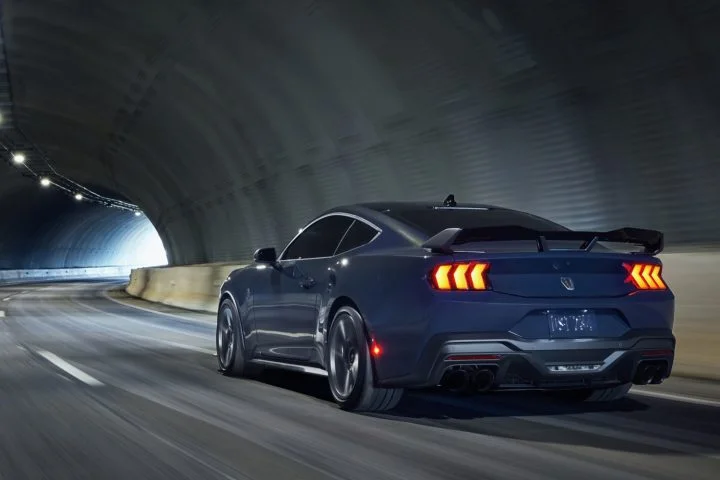 Ford isn't alone in making this particular move, as other automakers – such as Tesla and BMW – have also removed AM functionality from some vehicles in recent years, but many still have concerns about it, whether those be related to the ability to receive emergency broadcasts or simply because they like to listen to AM radio in general. However, it seems as if the F-150 Lightning and S650 Mustang won't be the last Blue Oval models to ditch this particular feature.
We'll have more on Ford's shift away from AM radio soon, so be sure and subscribe to Ford Authority for 24/7 Ford news coverage.