YouTuber and automotive technician Ford Tech Makuloco – or Brian Makuloco, as he's otherwise known – has churned out many informative Blue Oval-themed videos over the years, each of which has proven incredibly useful for folks that own troublesome models, or those that just experience unusual issues. Back in August 2021, Makuloco created a video explaining a common canister purge valve problem that can cause vehicles to throw all sorts of codes, including those indicating that the engine is running lean or rich. Now, Makuloco is back with yet another informative clip, this time covering refueling issues with certain 2009 and up Ford vehicles.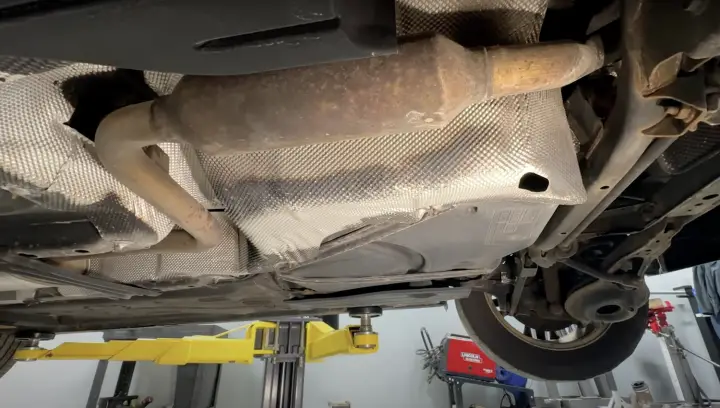 On this particular occasion, Makuloco has a 2012 Ford Focus in his shop that's experiencing an unusual issue – the car either has a hard time starting or simply refuses to start after the owner fills it up with gas, for around two minutes or so. As our technician points out, this was a common issue in vehicles from the 1980s and 1990s when electric fuel pumps were more prone to failure.
With these more modern Ford vehicles, the problem can be traced back to the newer style canister purge valve designed to pull vapors in from the fuel tank and burn them, keeping the tank even. In 2009, Ford switched to a new, compact style that was more prone to sticking open, and in 2011, the automaker switched that design yet again, though those units also tend to stick. Thus, what happens is the valves get stuck open all the time, when they should be shut, thus leading to this particular problem.
The result is that fuel vapors are continuously pulled from the tank, which can cause the vehicle to run lean or rich, throw various other codes, or of course, lead to a slow or no-start situation. Luckily, fixing the problem is as easy as replacing the canister purge valve, which is pretty simple to do, but unfortunately, these parts tend to wear out quickly – meaning that they may need to be replaced two or three times over the life of a vehicle, according to Makuloco.
We'll have more interesting videos like this to share soon, so be sure and subscribe to Ford Authority for 24/7 Ford news coverage.