Megarexx has made a name for itself in recent years after cranking out some seriously wild machines – most notably, the MegaRaptor, which is actually a Ford Super Duty transformed into a Ford F-150 Raptor lookalike, albeit with with even wilder looks and gigantic tires as large as 46 inches in diameter. The company also recently created what it calls the MegaBronc, which is another Super Duty-based build that gives those craving a larger Ford Bronco a suitable alternative, as well as the recently-revealed MegaRaptor 7. Now, that same company has debuted what is essentially a four-row Ford Excursion successor dubbed the Megarexx SVN, too.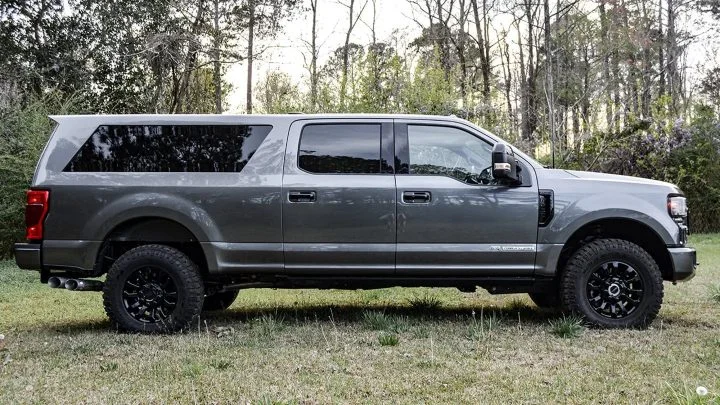 The Megarexx SVN takes a more conventional approach to fitting a bunch of passengers inside than its predecessors, however, as it isn't fitted with gigantic tires, wide fenders, or a huge lift kit. Rather, the main benefit here is the fact that the Megarexx SVN seats a whopping nine people inside, which makes it essentially unlike any new vehicle on sale today.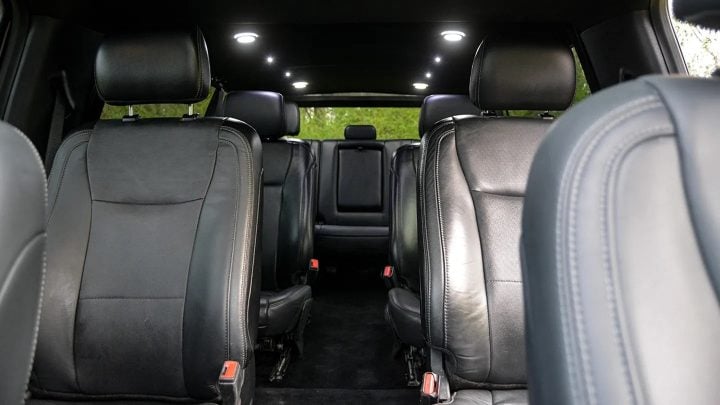 Megarexx accomplished that by taking a regular old Super Duty and adding a hand-made aluminum roof over what used to be the bed, as well as a pass-through to transform this into a full-fledged SUV, making room for four rows of seating. The rear section even features a one-piece glass window that looks right at home, and some HVAC upgrades ensure that those in the very back are just as comfortable as those closer to the front portion of the cabin.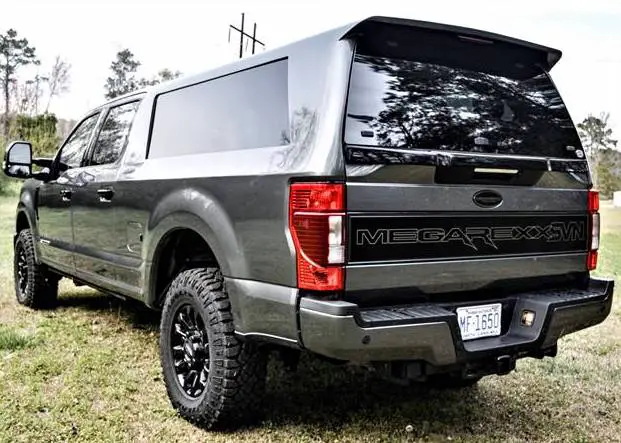 Based on the Lariat Ultimate, the Megarexx SVN is a luxurious and well-equipped machine that comes equipped with the turbocharged Ford 6.7L V8 Power Stroke diesel, which cranks out 475 horsepower and 1,050 pound-feet of torque – more than enough to get it moving. Ultimately, the genius in the SVN is that it's something no automotive manufacturer currently offers, and given the immense popularity the Excursion still enjoys – years after its discontinuation – it makes perfect sense that at least one aftermarket outfit create something similar.
We'll have more cool conversions like this to share soon, so be sure and subscribe to Ford Authority for the latest Ford F-Series news, Ford Super Duty news, and continuous Ford news coverage.