While the Ford F-150 Lightning remains in short supply and high demand, more and more of the EV pickups are being produced and landing in the hands of retail customers, as well as commercial entities. In fact, Ford makes a special, Pro version of the EV pickup specifically for fleets, which has proven popular thus far, with a host of companies placing orders for that electrified hauler in recent months. However, most Ford F-150 Lightning pickups delivered in 2022 went to retail customers, according to the automaker – which is virtually identical to the retail/commercial mix of the Ford Maverick over that same time period.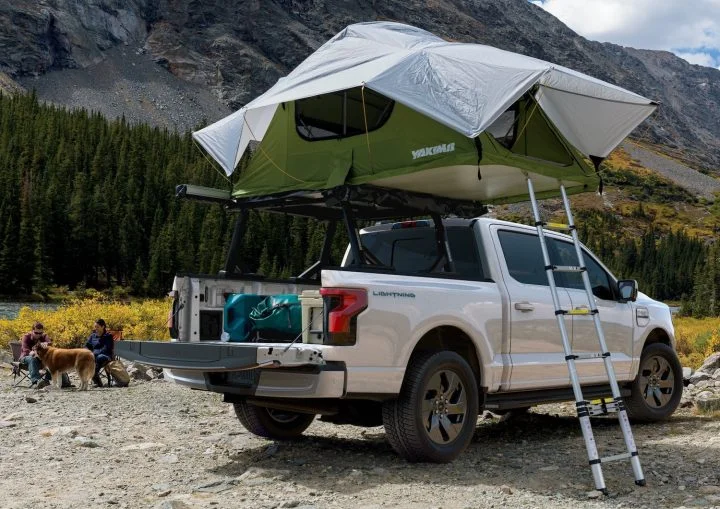 Of all of the Ford F-150 pickups delivered last year, more than 80 percent landed in the driveways of retail customers, while less than 20 percent went to commercial or Ford Pro customers. Lightning sales totaled just over 15,000 units in 2022, so this means that roughly 12,000 were retail units, with the remaining 3,000 or so winding up in commercial fleets.
Last September, Ford revealed that the F-150 Lightning Pro represented 20 percent of total production at that time, so these numbers lined up fairly consistently through the entire year.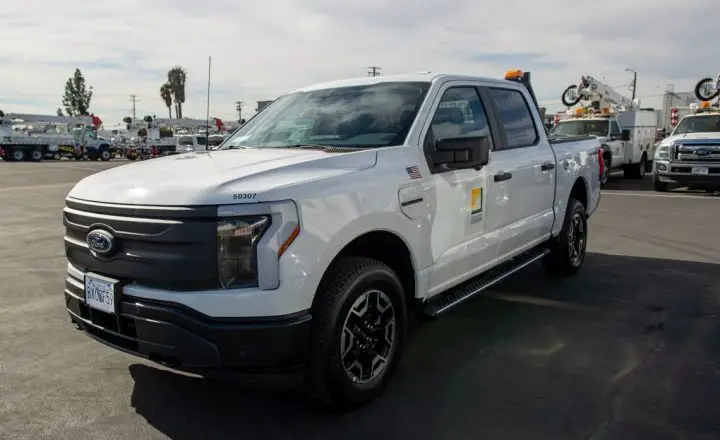 In addition to these statistics, The Blue Oval recently released some interesting information related to how retail Ford F-150 Lightning customers are using their trucks, which was a bit eye-opening. A total of 74 percent of owners say they use the bed of their EV pickup to haul things at least once a month, which was higher than ICE F-150 owners at 51 percent. Lightning owners also use their trucks more for camping purposes on a monthly basis – 48 percent versus 40 percent – while more than half have migrated to the EV from a non-pickup.
We'll have more on the 2023 F-150 Lightning soon, so be sure and subscribe to Ford Authority for the latest Ford F-Series news, Ford F-150 news, F-150 Lightning news, and comprehensive Ford news coverage.