Back in 2020, Chris Steinbacher – the man behind the YouTube channel B is for Build – began working on transforming a 2015 Ford Mustang into an Eleanor tribute that pays homage to the car featured in the 2000 movie reboot Gone in 60 Seconds. However, before he could complete that job, Steinbacher was subsequently forced to take down his videos and stop working on his project after the Mustang Eleanor copyright holder – Denice Shakarian Halicki, the widow of H.B. Halicki, who created the original 1974 film – and her legal team caught wind of the build. And while a court ruled against Halicki's claim this past December, it seems as if Steinbacher has no interest in trying to revive that project.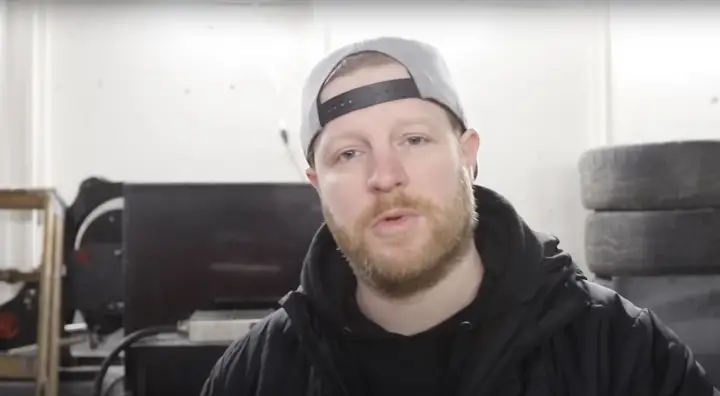 Rightfully, Steinbacher felt motivated to address this recent ruling due to the fact that Halicki's legal team went directly after him for his use of the Mustang Eleanor name in his videos, as well as the fact that he was using its likeness in a more modern way. Many reached out to the YouTuber telling him he should revive the project now that this case has been settled, which he isn't going to do, for understandable reasons.
After being threatened with lawsuits even though he offered to scrub all Eleanor references from his videos, take the build in a different direction, or even purchase a license to use that name, Steinbacher's last video explaining the situation led to a pretty large negative reaction toward the brand itself, as well as the companies that build licensed replicas. Regardless, it still prompted even more legal threats and lawyers asking for money to make the whole thing go away, which seems an awful lot like extortion.
As such, we can't blame Steinbacher for not wanting to move forward and creating an Eleanor tribute, and he has a pretty good reason for doing so, too – he doesn't want to support that brand anymore. Instead, he has plans to build a 2019 Mustang into a Shelby tribute of sorts, with the idea of paying homage to both Carroll and the company that prevailed against Halicki in court, which seems like a pretty great idea to us.
We'll have more on the Mustang Eleanor copyright saga soon, so be sure and subscribe to Ford Authority for the latest Ford lawsuit news, Ford Mustang news, and around-the-clock Ford news coverage.