Trail Turn Assist debuted in the 2021 Ford Bronco, giving owners and avid off-roaders a way to easily tighten up turning radiuses by 40 percent through torque vectoring, locking up the inside rear wheel while cornering, making for an ultra-tight turning radius that's perfect for those places on the trails where there just isn't room to back up and turn around. Perhaps unsurprisingly, this turned out to be a big hit, and later found its way into the third-generation Ford F-150 Raptor, too. Now, The Blue Oval has announced that Trail Turn Assist will be available in the next-generation Ford Ranger as well, right on the heels of the debut of the brand new Ranger Wildtrak X, which comes equipped with that particular feature.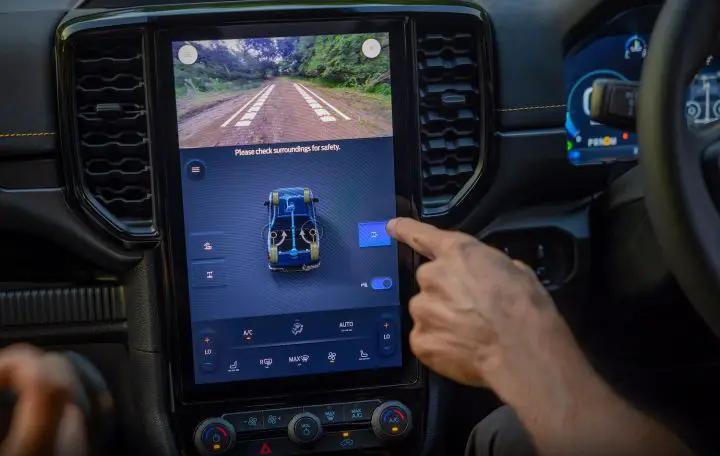 FoMoCo hasn't yet announced which other Ford Ranger variants will come equipped with this feature – outside of the Wildtrak X – but did provide a few details about how it will work in the mid-size pickup. As is the case with the Bronco and F-150 Raptor, Ranger pickups equipped with Trail Turn Assist can engage it with the press of a button, which applies the brakes to the inside rear wheel while traveling at low speeds, reducing its turning radius by around 25 percent. It's designed to be used on loose surfaces at speeds under 12 miles-per-hour when the pickup is in either 4H or 4L and the rear differential is unlocked.
"If you've ever had to turn back on a track because the corner was too tight to maneuver around then you'll love Trail Turn Assist," said David Grice, chief platform engineer, Ford Ranger. "It's a simple system but incredibly effective. By applying the brakes on the inside rear wheel and keeping the rest of the wheels turning, you're effectively creating an anchor which the vehicle can pivot around."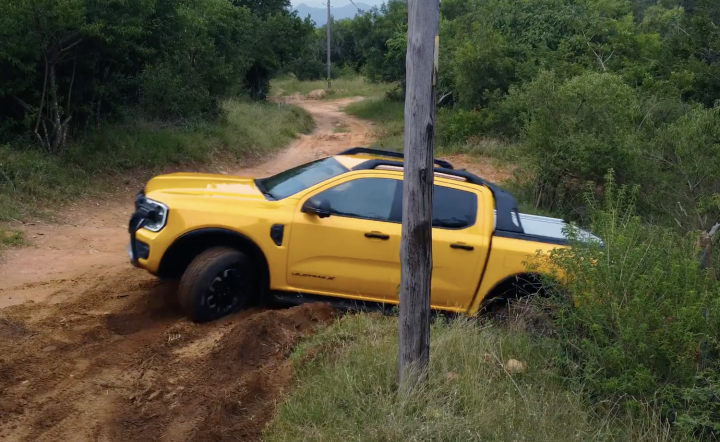 "Having been involved in durability testing of this system on some of the tightest and toughest tracks we could find, it proved itself time and again," added Tim Postgate, vehicle integration engineer for the Ford Ranger. "Some of the turns we tried were so tight the support crew really struggled but when using Trail Turn Assist, Ranger made it look easy. It's just another tool in the kit that makes Ranger so capable and fun off-road."
We'll have more on the next-generation Ford Ranger soon, so subscribe to Ford Authority for the latest Ford Ranger news and comprehensive Ford news coverage.