The all-new, next-generation Ford Ranger Raptor has already launched in a number of global markets, and will arrive in the U.S. later this year, where it will be sold for the very first time in that market. In South Africa, where the next-gen Ranger is produced at the Silverton Assembly plant, while the the turbocharged Ford 3.0L V6 Power Stroke diesel engine destined for the regular Ranger is also built there, at the Struandale Engine plant. Sadly, however, one new Ford Ranger Raptor has already met an early demise in that same part of the world, courtesy of a salesman who recently flipped the pickup during a joyride. The whole thing was caught on camera in the video below, which was recently submitted to Car Magazine.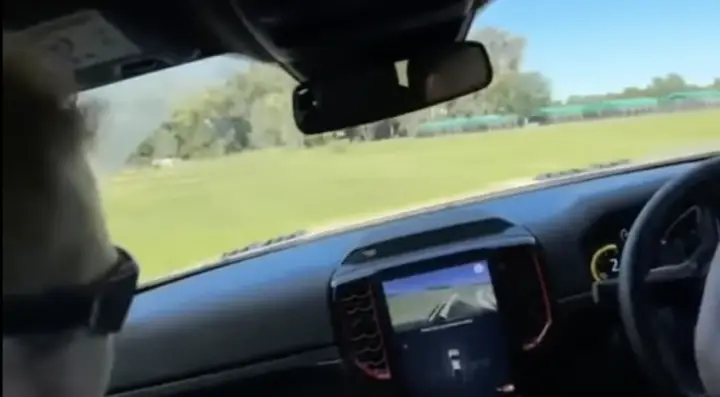 The salesman in the video was clearly having a little fun in the Ford Ranger Raptor in a grassy area, giving it some gas and sliding around with ease. Things got a little too carried away, however, and the driver cut the wheel too hard, sending the mid-size pickup flipping over and causing extensive damage to the roof, windshield, fenders, and various other bits and pieces, according to Car Magazine.
What makes this particular incident even more painful is the fact that this Ford Ranger Raptor isn't dealer stock – instead, it was ordered by a customer who discovered what had happened to it before he headed to the dealer to pick it up.
We can't even imagine the thoughts going through that person's mind at the moment, but clearly, they won't be pleased to learn that their brand new pickup is already ruined, to say the least. Given the fact that supply chain constraints have also made the new Ranger Raptor a tough vehicle to get ones' hands on, it's unclear how much longer they'll have to wait to take delivery of another one, too.
We'll have more crazy videos like this to share soon, so be sure to subscribe to Ford Authority for the latest Ford Ranger news, Ford Ranger Raptor news, and continuous Ford news coverage.