Though it ultimately chose to shut down Argo AI – an autonomous vehicle tech company that it backed financially – Ford hasn't given up on the idea of self-driving cars, instead shifting its focus to Level 2 and 3 autonomy rather than Level 4 and 5, with a Level 3 version of BlueCruise currently in development. The Blue Oval has since established two entities to work on this tech – Ford Next and Latitude AI, the latter of which is staffed with 550 former Argo AI employees. However, there are many more hurdles to overcome before self-driving cars are viable, including regulatory-related ones, and, it seems, the consensus of the general public, according to a new study from AAA.
That organization's latest annual automated vehicle survey – which polled 1,140 U.S. adults ages 18 years or older – found that while many Americans are interested in semi-autonomous driving features, most are growing even more leery of the idea of full self-driving cars. In fact, the percentage of respondents who indicated that they are "scared" of fully autonomous vehicles rose from 55 percent last year to 68 percent this year, which comes as a bit of a surprise to the folks that conducted the study.
"We were not expecting such a dramatic decline in trust from previous years," said Greg Brannon, director of automotive research for AAA. "Although with the number of high-profile crashes that have occurred from over-reliance on current vehicle technologies, this isn't entirely surprising."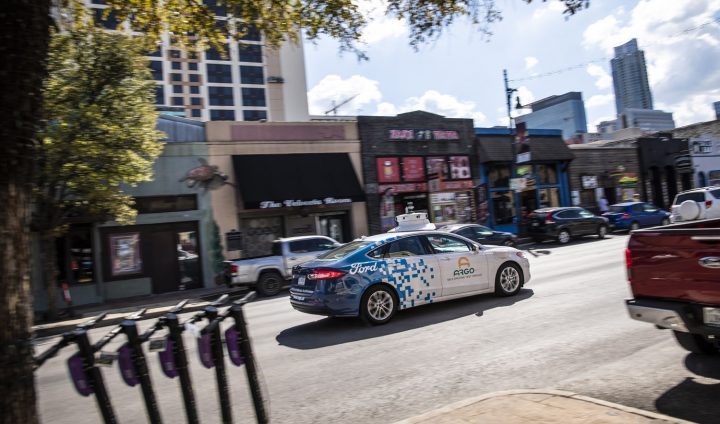 Much of this problem, according to AAA, simply stems from confusion over what current autonomous technology is capable of doing. In fact, one in ten drivers surveyed believe that they can buy a vehicle that drives itself while they sleep, though such a thing isn't yet available to purchase. Additionally, a total of 22 percent of those surveyed believe that current driver support systems have the ability to drive the car by itself without any supervision.
"AAA seeks to partner with automakers to create greater consistency across the industry," Brannon added. "Together, we can help consumers understand the type of technology their vehicle has along with how, when and where to use these systems, which will ultimately build trust in the vehicles of the future."
We'll have more on autonomous vehicles soon, so be sure and subscribe to Ford Authority for ongoing Ford news coverage.