On Tuesday, March 21st, 2023, three team members were suspended from the No. 33 NASCAR Ford F-150 Truck Series team. They will sit out three point-paying races as a result of an incident that occurred during the Truck Series race at Atlanta Motor Speedway on March 18th.
The No. 33 F-150 is driven by Mason Massey and fielded by Reaume Brothers Racing (RBR). During the race at Atlanta, a piece of tungsten ballast became separated from the No. 33 F-150 race truck, creating a hazard on the racing surface. As a result, three team members were suspended, including crew chief Gregory Rayl and crewmembers Matthew Crossman and Travis Armstrong. Starting this coming weekend at Circuit of the Americas on March 25th, the crewmembers will also be absent from Texas Motor Speedway on April 1st and the Bristol dirt race on April 8th.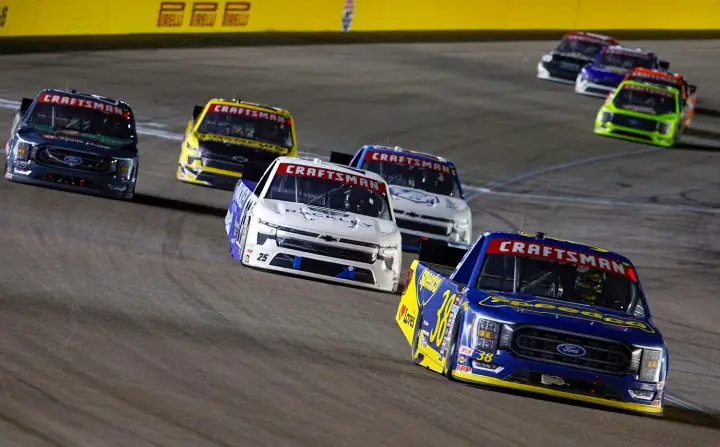 "We take safety very seriously at Reaume Brothers Racing," the team said in a statement released on social media. "Our truck was built in compliance with NASCAR's standards. The ballast became dislodged only after the left side ballast container had significant contact with the racing surface. We would like to be clear that there was no negligence on the part of RBR personnel."
RBR also stated that it understands the sanctioning body's decision, as the part becoming loose created a hazard on the racetrack. RBR said it will not appeal the penalties.
"We completely understand NASCAR's decision," RBR said, "as this created a very dangerous situation, and we will not be appealing."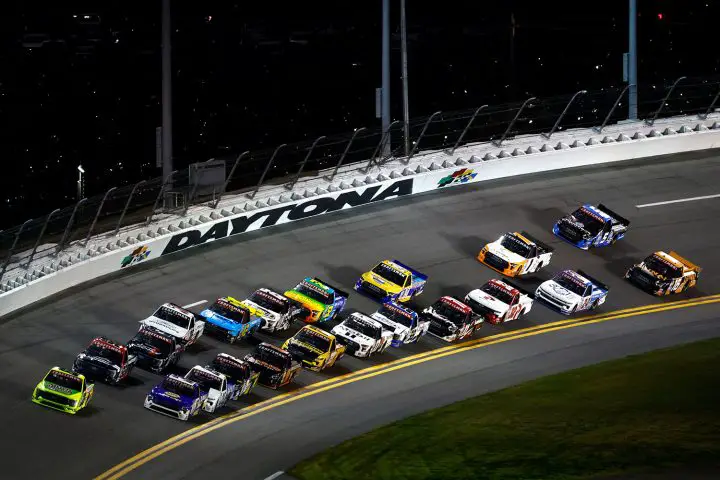 Massey's No. 33 NASCAR Ford finished 29th at Altanta, three laps off the pace as he had to pit to address the ballast separation. He is currently 26th in the overall points standings.
Subscribe to Ford Authority for more Ford racing news, NASCAR news, Ford F-150 news and 24/7 Ford news coverage.