As Ford Authority reported earlier this month, the United States Postal Service (USPS) plans to purchase 9,250 Ford E-Transit vans as a way to supplement its transition to all-electric vehicles, along with replacing the currently in service Grumman Long Life Vehicle (LLV) with Next Generation Delivery Vehicles (NGDV) built by Oshkosh Defense. The first batch of USPS E-Transit vans is expected to arrive this December, but it seems as though that particular order may also impact others, sources familiar with the matter have told Ford Authority.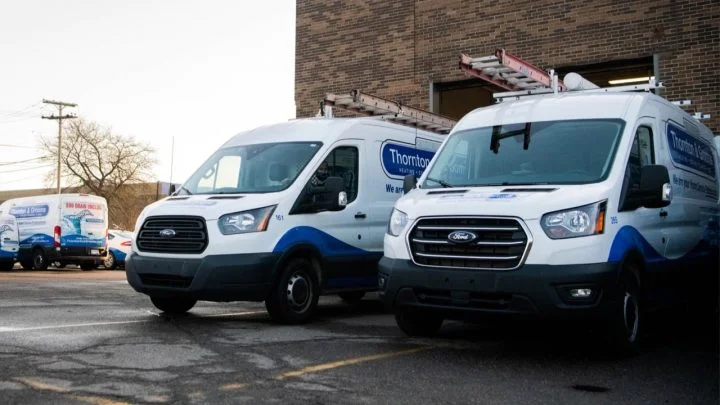 Ford E-Transit production will be affected in a significant way by the initial USPS order slated for Q4 of this year, as one might imagine. Thus, the automaker is asking dealers to place orders for the EV van as soon as possible and no later than the second quarter of 2023, which will help it better prioritize scheduling before an influx of USPS orders begins to flow in. Dealers that don't get E-Transit orders in the system by the conclusion of Q2 may wind up not receiving those 2023 model year vans, in fact.
Altogether, USPS is investing $9.6 billion in its electrification transition, which includes both the purchase of new vehicles and the installation of 14,000 chargers at various locations around the U.S. The agency's goal is to electrify 75 percent of its total fleet over the next five years, and it plans to stop purchasing new ICE vehicles by 2026.
In the meantime, the Ford E-Transit continues to dominate the EV van segment in the U.S., and it also finished 2022 as the best-selling model in that space. Thus far, E-Transit owners have racked up over 12 million miles in that particular model, saving more than 745,000 gallons of gas and over 4.3 million kg of CO2 when compared to its gas-powered Transit equivalent, according to Ford.
We'll have more on the E-Transit soon, so be sure and subscribe to Ford Authority for the latest Ford Transit news and continuous Ford news coverage.