As one of the most iconic, longest-lasting automotive nameplates in history, the Ford Mustang has quite a bit of history behind it, though the legendary pony car carries on today with the same basic formula that made it so popular in the first place. However, with the Mustang recently celebrating its 59th birthday, Ford Performance saw fit to revisit the story of one 1964 1/2 model and the promotion – created by the automotive giant Lee Iacocca himself – that it participated in many years ago.
Bruce Fabricant was the editor-in-chief of the college newspaper at Michigan State University at the time, and as part of that very promotion, had the opportunity to drive a brand new red Ford Mustang convertible on campus for the remainder of the school year for free, just a week after the car debuted at the New York World's Fair. Fabricant was one of 44 students who worked on campus newspapers from around the country that received such an invitation, which involved attending a "College Editor's Conference" in Dearborn at the automaker's headquarters. As one might imagine, Fabricant was more than happy to take Iacocca up on this stellar opportunity.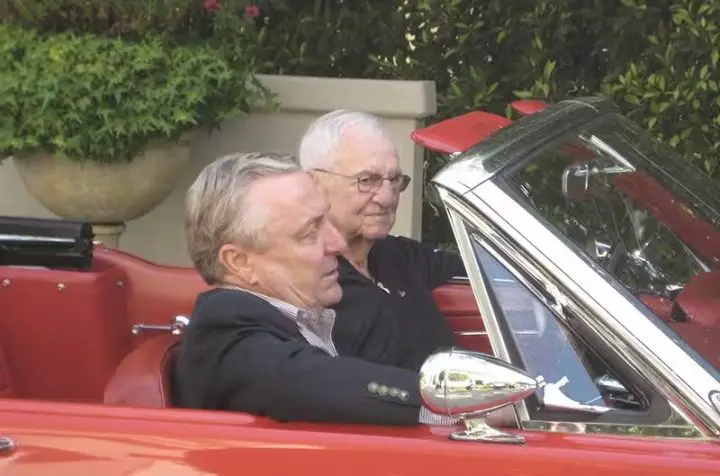 "So after a day's indoctrination in Dearborn, we were all taken to Ford's test track," he said. "Lined up were 44 identical red Mustangs with white convertible tops. I hopped into the car, posed for a picture, and then started an enjoyable 88-mile ride back to Michigan State. I was gawked at, honked at, and smiled at as I drove that Mustang home. It was the first time these people had seen a Mustang even though they heard so much about it. I was a senior at MSU in the spring of '64 and had special on-campus driving and parking privileges. Not a day went by that I didn't see a group of students peering into the car from all angles. It was the only Mustang on campus."
Sadly, that time was soon up, and though he was given the opportunity to purchase the Ford Mustang, Fabricant simply didn't have the means at the time, given the fact that he was fresh out of college. "I should have," he said. "It was priced at $2,368. But I was entering the U.S. Army soon thereafter." Many years later, amazingly, that same car resurfaced, and Fabricant was able to enjoy a brief reunion with it.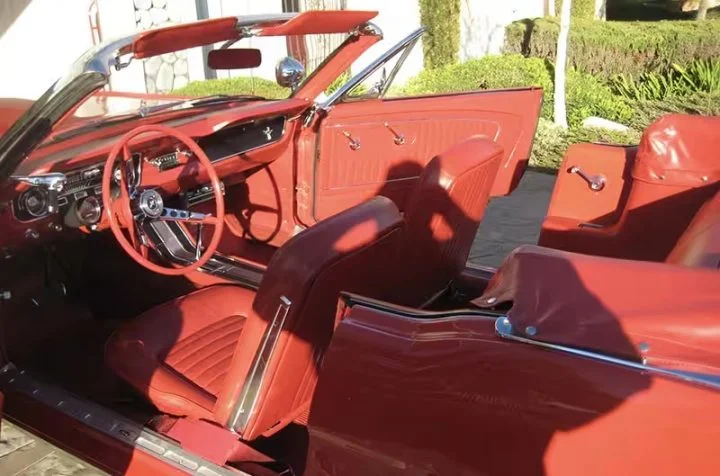 "For the next 40 years, I have often thought about that car and stared at old Mustangs on the road and wondered what happened to mine," Fabricant said. "Then I received a phone call in 2006 from its then-owner, Gary Woodruff of Laingsburg, Michigan. He had tracked me down since my name and the Michigan State News was on a key car document. We talked, exchanged pictures, and I was reunited – in a way – with my Mustang. He told me how my little red convertible led Fourth of July parades for a number of years in his hometown. Now, thanks to Richard Strayer [who purchased the car in 2011], the long, winding story of truly an American original Mustang continues today."
We'll have more cool stories like this to share soon, so be sure and subscribe to Ford Authority for more Ford Mustang news and non-stop Ford news coverage.