Over the past couple of years, we've seen not only the prices of iconic vehicles like the first-generation Ford Bronco soar to new heights, but also models that weren't necessarily always the apple of the collector car market's eye, such as the third-generation version of that rugged SUV. The same phenomenon applies to the Ford F-Series line of trucks, which has seen essentially every generation rise in value over the past couple of years, including the "Bumpside" era of 1967-1972, according to new data from Hagerty.
That publication recently released the Q1 2023 version of its price guide while also highlighting five models that gained a significant amount of value over that same time period, which included the Ford F-Series line of pickups built between 1967-1972. As most are well aware, vintage truck prices – in general – have skyrocketed in recent years, pushing many to seek out Blue Oval haulers from the 1980s and 1990s as earlier models are getting a bit pricey.
That certainly applies to the beloved Bumpside, which continues to gain value month after month in a significant way. According to Hagerty, this particular generation of Ford truck gained 37 percent in value over the first quarter of the year, even though prices weren't exactly low prior to that.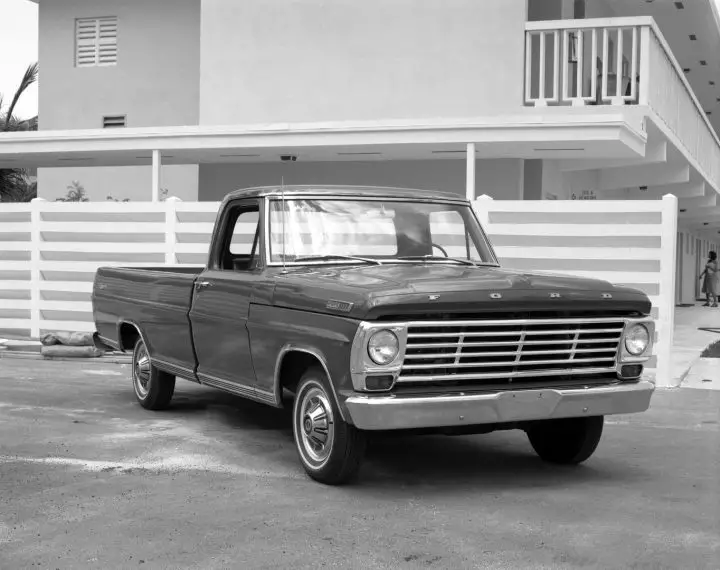 Hagerty attributes this phenomenon to the increased popularity of old trucks at collector car auctions such as Mecum and Barrett-Jackson, which has helped drive prices even higher. Interestingly, this rise pertains to both stock and modified pickups, while the venerable Ford F-Series also continues to gain ground on the 1967-72 Chevrolet and GMC C/K-series trucks, which have historically pulled in bigger numbers – though that may not be the case much longer.
We'll have more on the values of older Ford vehicles soon, so be sure and subscribe to Ford Authority for the latest Ford F-Series news, Ford Super Duty news, Ford F-150 news, and continuous Ford news coverage.