As we've seen in the recent past, the 2022 Ford Maverick can easily accept a number of components from the Blue Oval parts bin, largely thanks to the fact that many of them are shared with other models. Thus far, Maverick owners have successfully swapped over the 12.3-inch digital instrument cluster from a Ford Escape Titanium, as well as the steering wheel from that same type of crossover, enabling them to add cruise control when it wasn't available from the factory – at least for the base XL trim. Now, a 2022 Ford Maverick owner and member of the Maverick Truck Club has successfully swapped a Fiesta ST steering wheel into their pickup, too.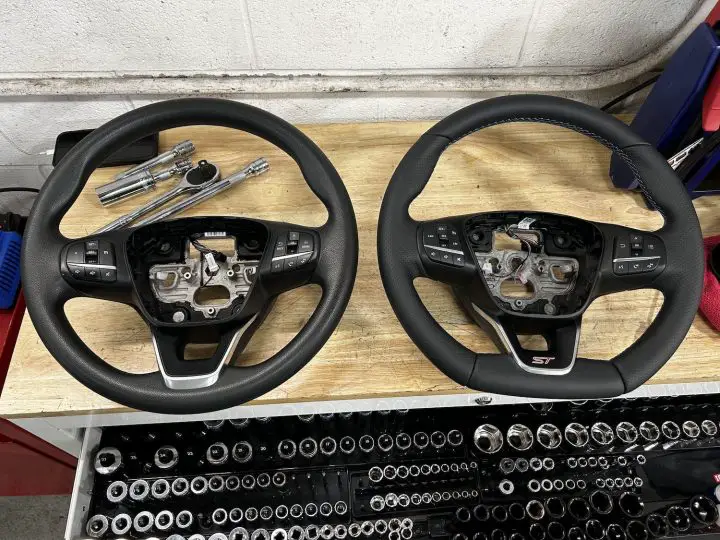 This particular 2022 Ford Maverick is also a base XL model, and the owner wanted to jazz up the interior a bit. They began digging around and found a few aftermarket options, as well as others that have installed Mk8 Fiesta ST-Line wheels in their pickups. However, this particular owner soon decided that they wanted a real-deal Fiesta ST steering wheel, though that mission seemed futile at first.
After searching eBay and coming up short, the Maverick owner did locate a custom aftermarket unit, but that was far too pricey at around $600. Thus, they wound up going so far as to import an Mk8 Fiesta ST flat bottom wheel from Jastrzebie Zdrój, Poland, a process that took a mere 12 days and set them back around $374.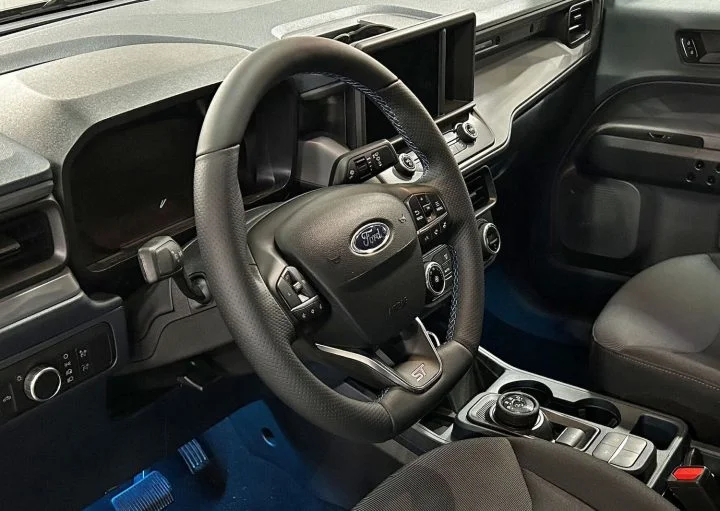 From there, swapping this new steering wheel for the old one requires also swapping out the OEM wiring harness from the Maverick wheel into the Fiesta piece, as the European unit isn't compatible with the U.S. airbag and horn connector, nor will the multifunction switch operate properly, meaning that it must also be transferred over. However, once that process is complete, this low-rent Maverick interior looks quite a bit better and has a nicer feel to it, according to the owner.
We'll have more on the Maverick soon, so be sure and subscribe to Ford Authority for more Ford Maverick news and continuous Ford news coverage.