Over the years, the YouTube channel Woodworking Art has intrigued us by showing off a host of ultra-realistic Blue Oval-inspired carvings, including a 2022 Ford Super Duty F-450 dually, a 2013 Ford Mustang GT, a custom Ford Ranger Raptor, and a 1967 Ford Mustang Shelby GT500, to name just a few. Now, the master woodworker behind this channel is back with yet another amazing creation – this 2023 Ford Explorer, which we can watch being carved from a solid chunk of wood in a new video.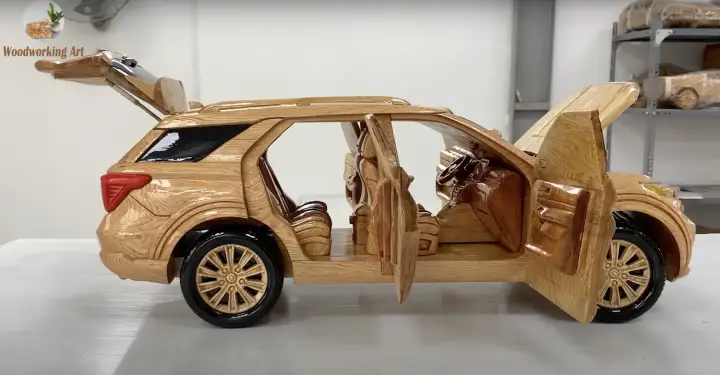 While we've never ceased to be impressed by the skills Woodworking Art displays on a regular basis, it's hard not to feel like they're stepping up their game with each and every creation. This 2023 Ford Explorer is hyper-realistic as always, and as is typically the case, the process begins with just a big chunk of wood and a photo of the real-life crossover to go by. From there, our host begins by firing up the band saw and cutting out a basic shape to work with.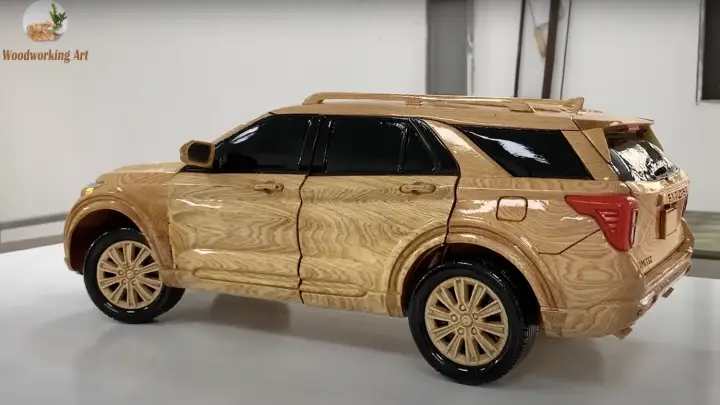 After cutting out the body and wheels, it's time to hollow out the inside to make room for an interior, after which the whole thing can be smoothed out. Next, our host makes room for the suspension that will go underneath, as well as working on the finer details of the body such as the fender flares and door handles, a process that continues with the front and rear ends as this wooden 2023 Ford Explorer really starts to come to life.
Perhaps the most impressive part of this process lies in the details, however, which include a realistic engine bay, rolling wheels and "tires," an actual functioning suspension, and of course, the amazing interior. It's truly a masterclass in woodworking, and it makes us want to spend some time out in the garage making our own wooden models, too.
We'll have more cool videos like this to soon, so be sure to subscribe to Ford Authority for more Ford Explorer news and around-the-clock Ford news coverage.