Those familiar with Cleetus McFarland – the mega-popular YouTuber who has amassed millions of subscribers to this point – are also quite familiar with the shenanigans he embarks on essentially on a daily basis. McFarland has turned his love for fast cars and drag racing into numerous cool and oftentimes strange builds, not to mention a series of racing events on both dirt and paved surfaces. Shortly after hosting a circle track race/demolition derby involving dozens of Crown Victorias, McFarley returned recently with a Ford Ranger based dirt track event dubbed the Danger Ranger 9000, and needless to say, it was nothing less than action packed.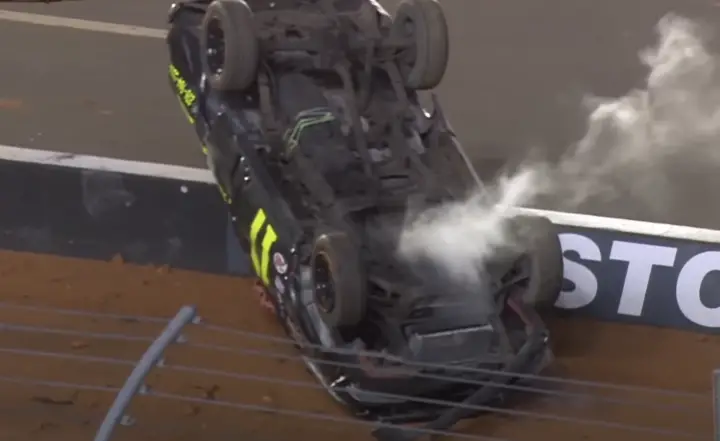 The whole thing went down at Bristol Motor Speedway, where McFarland and 30 of his closest friends engaged in a somewhat hilarious 50-lap battle that was equal parts demolition derby and serious circle track race. The fact that this particular event took place on the dirt only made it even more unpredictable and somewhat dangerous, as a multi-truck pileup on the very first lap involved one example catapulting into the air.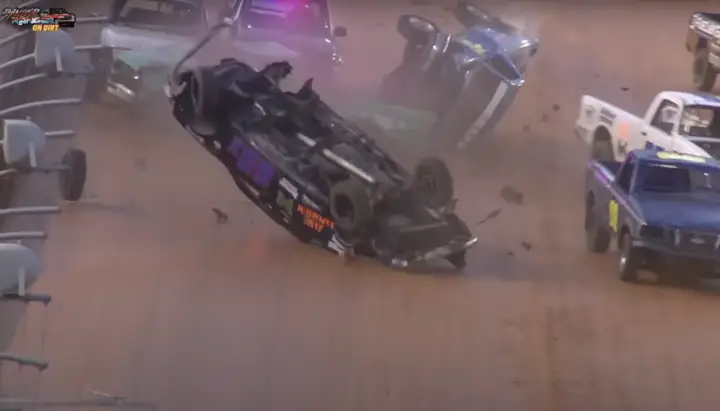 Luckily, all of these trucks were fitted with proper safety equipment prior to the event, because more than a third of the trucks involved didn't make it to the checkered flag. Instead, we're treated to a bunch of spectacular crashes, and at least one fire.
Unfortunately for the race's mastermind, McFarland's Ranger wound up blowing its motor after losing copious amounts of fluids during the event, which was a big disappointment. However, for those that appreciate this kind of wild, unpredictable type of racing/crash testing, it's well worth the watch. Ultimately, Keith McGee claimed victory in the inaugural Danger Ranger 9000, but to us, anyone that gets to witness this carnage is a winner.
We'll have more wild videos like this to share soon, so be sure and subscribe to Ford Authority for the latest Ford Ranger news and ongoing Ford news coverage.