The concept of "Florida man" has existed for the better part of a decade now, starting out as a meme that has since spawned an entire movement, a TV series, and various accounts and pages dedicated to one thing – documenting the exploits of people performing crazy acts, all in the state of Florida. In terms of automobiles, we've been treated to our fair share of Florida man moments over the years, ranging from a rather painful Ford GT crash, a Ford Fusion hauling a ladder in a creative manner, and a Ford Mustang that smashed into a furniture store. We've also seen more than one wild Ford Crown Victoria conversion, including a cattle transporter and one fitted with a World War II-era tank engine, but now, these two worlds have collided with a rather insane Crown Vic convertible recently spotted in Florida.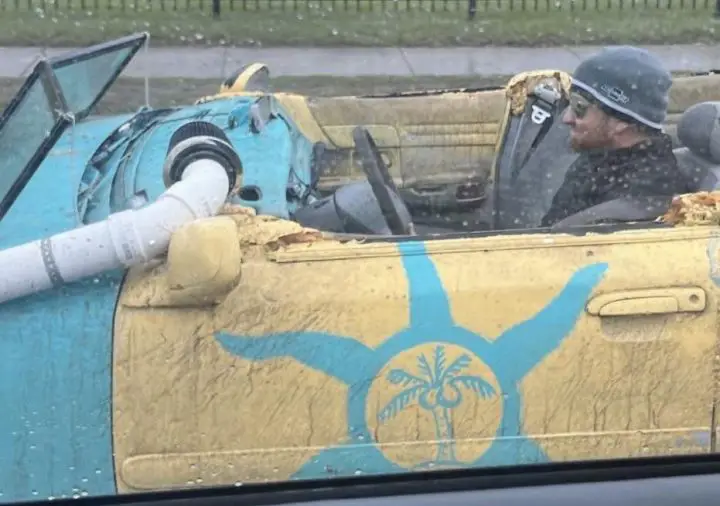 Appropriately enough, this Crown Victoria convertible was posted to the Florida Man Facebook page after someone spotted it driving through Jacksonville, which is obviously hard not to notice, given its unique appearance. The top of the large sedan is long gone, chopped off and replaced with a low-cut windshield, with the air intake from the engine curiously hanging out behind it, for some reason.
If those mods weren't enough, the open-air Crown Vic also sports a giant wing mounted on the trunk, knobby tires, some creative bodywork, and an eye-catching paint job with, well, some unique graphics on the doors. As we can see from these photos, the owner/driver certainly seems to be enjoying himself, too.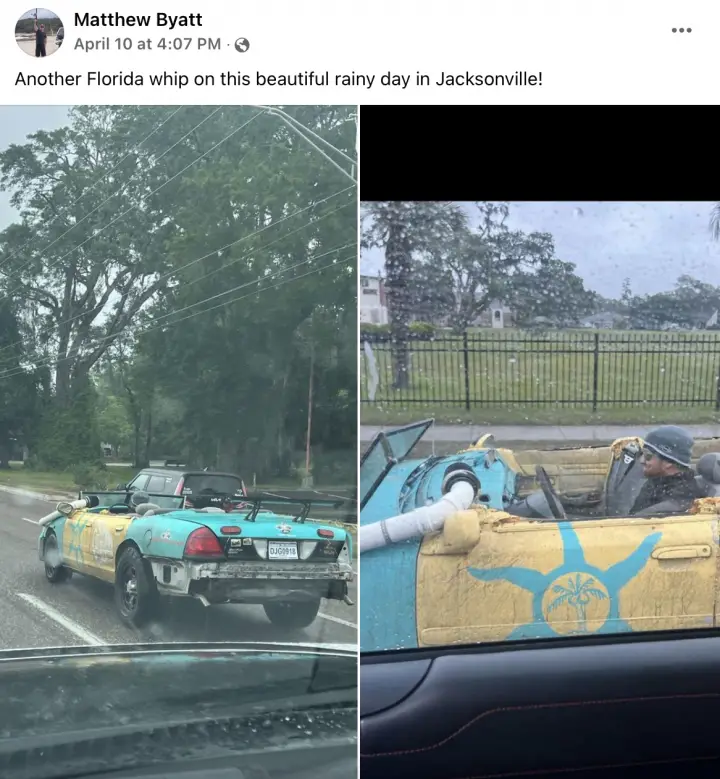 As some commenters on this post pointed out, this particular car was actually put together to compete in the Gambler 500, which is designed to be a cheap, incredibly fun off-road race that anyone can participate in. The owner reportedly scored it for free, then proceeded to drive it from Michigan to Florida with no issues before participating in last year's race. Now, it's heading back for round two, attracting all sorts of attention on the road along the way.
We'll have more wild rides like this to share soon, so be sure to subscribe to Ford Authority for more Crown Victoria news and around-the-clock Ford news coverage.