Ford BlueCruise and Lincoln ActiveGlide – the automaker's hands-free highway driving assist features – have steadily grown in popularity since both launched, most recently reaching enrollment figures of nearly 200k users who have covered over 60 million miles of road with the features activated. Perhaps more importantly, BlueCruise has also topped its competitors in some recent comparison tests, though FoMoCo continues to roll out updates that make it even better. However, while Ford BlueCruise has been around in North America for some time now, it wasn't yet approved for use in the UK or any other part of Europe – until now.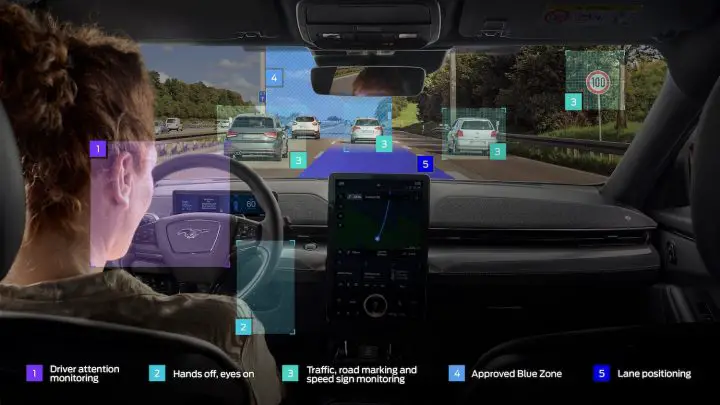 Ford just announced that its BlueCruise feature has received the regulatory approval it needs in that particular part of the world, which means that UK drivers can utilize its Level 2 assist features for the first time. For now, 2023 Ford Mustang Mach-E drivers will be the first able to take advantage of the new offering with a free 90-day trial, after which a monthly subscription is available at a cost of £17.99 ($22.50 USD).
Those owners can currently use BlueCruise on 3,700 kilometers (2,300 miles) of pre-mapped motorways in England, Scotland, and Wales, which are designated as "Blue Zones," with more to be added in the near future. Pending regulatory approval, Ford is also aiming to launch BlueCruise in other parts of Europe in the coming months and years, while also expanding it to other vehicles, too.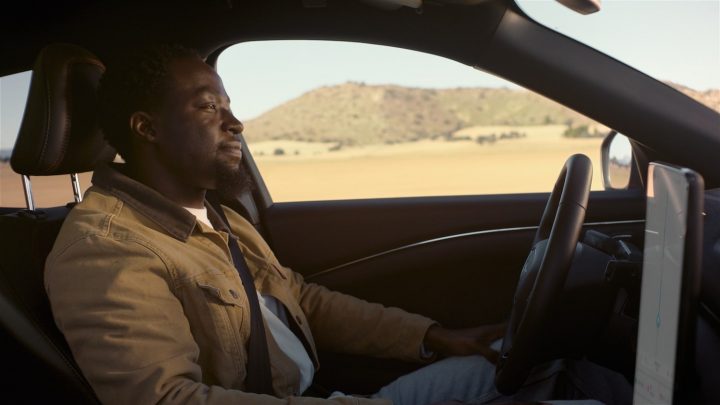 "There's a good reason why Ford BlueCruise is the first hands-free driving system of its kind to be cleared for use in a European country: – we've proven that it can support the driver while still requiring that they keep their eyes on the road for their safety and that of their passengers while the system is active," said Torsten Wey, chief engineer, Advanced Driver Assistance Systems, Ford Europe. "That means BlueCruise can help make other road users' journeys more comfortable too."
We'll have more on BlueCruise soon, so be sure and subscribe to Ford Authority for continuous Ford news coverage.