Tunes are one of the more popular ways to add power to any vehicle in a quick, easy, and affordable manner, and in that regard, owners of all kinds of Blue Oval models have plenty of choices. That includes the Ford Maverick, which already has multiple tuning options available via the aftermarket, as well as its platform mate – the Ford Bronco Sport, which has enjoyed its fair share of third-party support to this point as well. Now, owners of Ford Bronco Sport Badlands models can score yet another type of power upgrade, this time from Cobb Tuning.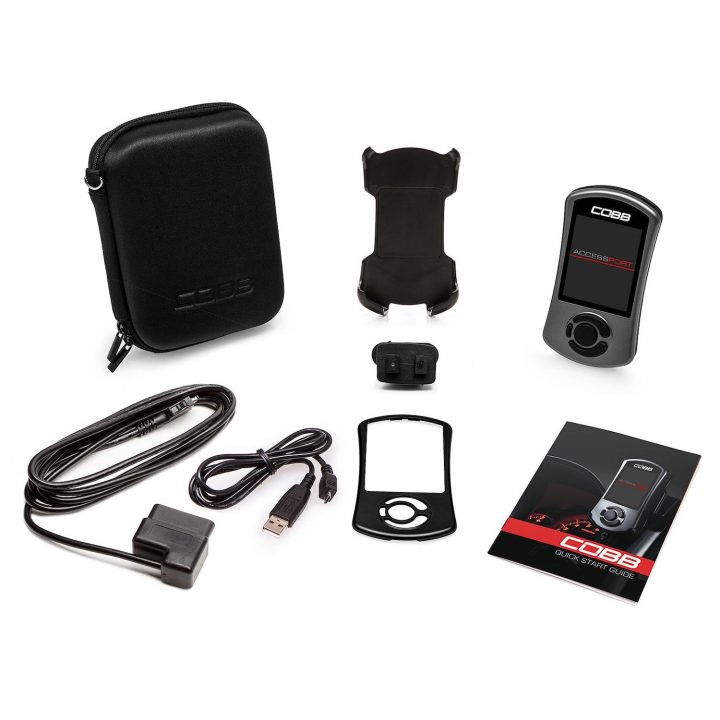 Ford Bronco Sport Badlands owners can now unlock some more power from their turbocharged Ford 2.0L I-4 EcoBoost engine via Cobb's tune for that particular model, which follows the same powertrain configuration and ECU programming as the company's tune for the Maverick pickup. Better yet, the COBB Accessport and Accesstuner Pro custom tuning software are also 50-state emissions legal.
As far as actual gains go, those numbers will vary based on the type of fuel one utilizes. With 93-octane gas in the tank, owners can enjoy peak gains of 10 horsepower and 15 pound-feet of torque at the wheels, though even 91-octane offers up some sort of improvement. Overall, Cobb says that cheaper gas can result in a 15.4 or 20 percent increase in horsepower and 15.2 or 19.9 percent gain in torque, respectively.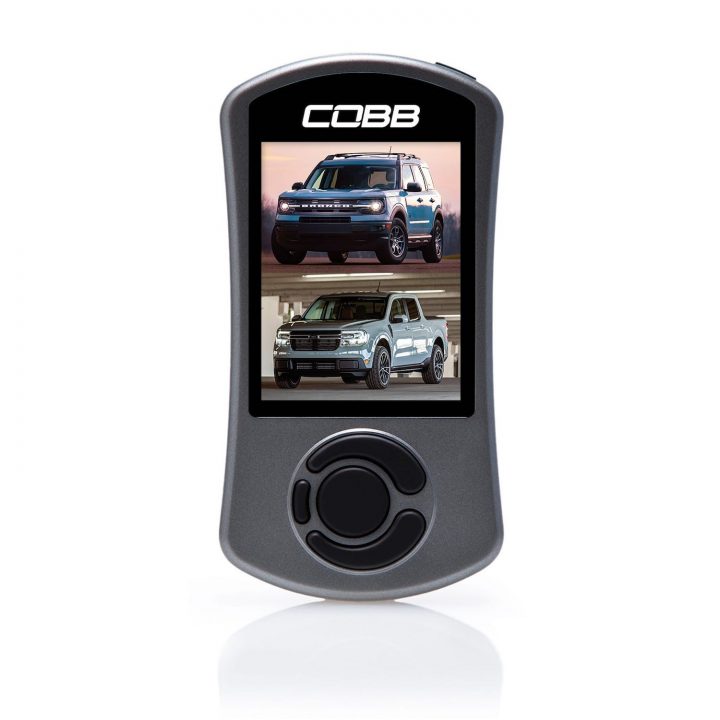 Of course, this package offers more than just power gains – Cobb's Bronco Sport software also adjusts shift points in a variety of ways, depending on user preference, and offers dynamic pedal control, the ability to adjust the vehicle's settings when changing tire size, turn off auto stop/start, and activate valet mode. The price for the complete Stage 1 tuning package comes in at $675, making this a relatively affordable way to add some power to one's crossover – as well as tinker around with some of its features, too.
We'll have more parts and accessories to share soon, so be sure and subscribe to Ford Authority for more Bronco Sport news and continuous Ford news coverage.