The Ford Cologne Assembly plant is in the midst of a major transformation that will see it converted for the production of all-electric vehicles, at which point it will be renamed the Ford Cologne EV Center. That process is already underway, with the automaker exploring all kinds of cutting-edge tech for the facility including an EV motor research project, robots that help workers with physical limitations complete their jobs, a massive bridge that will be used to transport vehicles from one station to another, and a 3D printing center. Now, the automaker has announced that the Ford EVs will soon be able to drive themselves off the assembly line, using new, cutting-edge AI.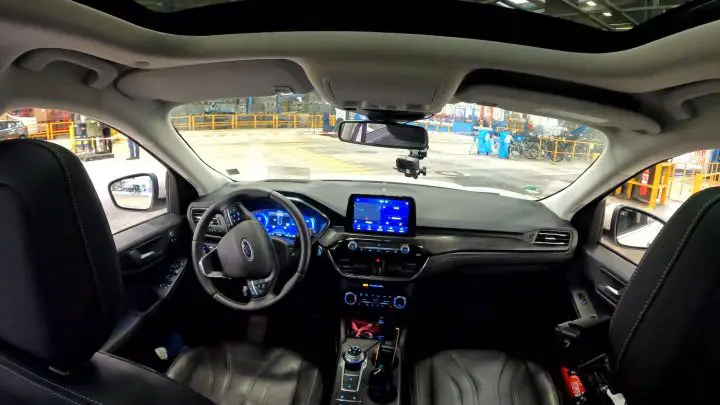 The Blue Oval is currently conducting a trial program involving AI-powered automated driving technology called E-Self, which enables Ford EVs to drive themselves off the assembly line, to final testing stations, and then to self-charge before parking ahead of delivery. The project utilizes vehicle-to-infrastructure communication to control and monitor vehicles, as well as sensors placed around the plant to identify potential hazards and avoid collisions with people or equipment.
The 2.5-year trial program is being conducted in partnership with the Institute of Automotive Engineering of the Technische Universität Braunschweig and Kopernikus Automotive, with funding from The Federal Ministry of Economy and Climate Protection. Ultimately, Ford hopes that this technology can prove feasible enough to become permanent, saving multiple steps in the manufacturing process and quite a few man hours in the process.
"Ford is reinventing its portfolio of vehicles in Europe and exploring how we produce our new EVs is integral to that process," said project lead Frank Schwarz. "Introducing self-driving technology to the assembly line could support efficiency and safety while enabling employees to focus on critical tasks."
We'll have more on the Ford Cologne EV Center soon, so be sure and subscribe to Ford Authority for 24/7 Ford news coverage.