Ford Motor Company has filed a patent for tear-away service panels that may be used in future Ford EV battery packs, Ford Authority has learned.
The patent was filed on August 31st, 2021, published on April 25th, 2023, and assigned serial number 11634020.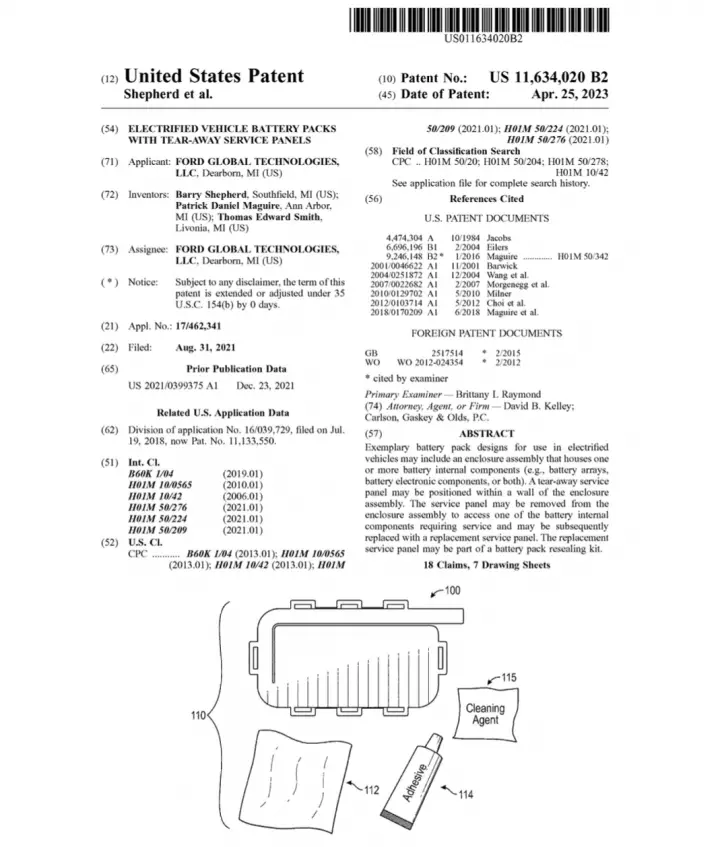 The Ford Authority Take
Ford is one of many automakers investing heavily in all-electric vehicles at the moment, with plans to significantly ramp up production in the coming years. However, EVs are quite a bit different than ICE vehicles in ways other than their respective powertrains – which means that manufacturers must ensure that technicians know how to service and repair them, not to mention the fact that serviceable items are at least somewhat easy to access. That latter point is precisely what this newly filed Ford patent aims to address by introducing a tear-away service panel that could be used in future Ford EV battery packs.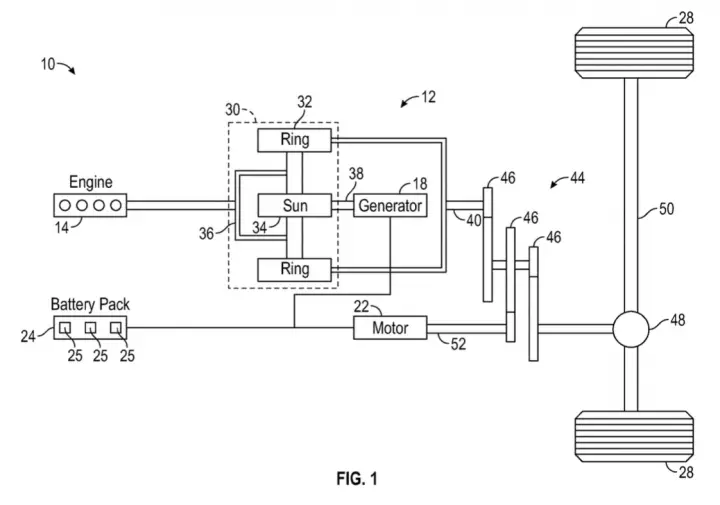 While some companies don't want people accessing the inside of an EV's battery pack or servicing it in any manner – opting instead to make them purchase an entire replacement pack – Ford seems to be exploring ways to make this not only possible, but also relatively easy to do, at least for trained technicians.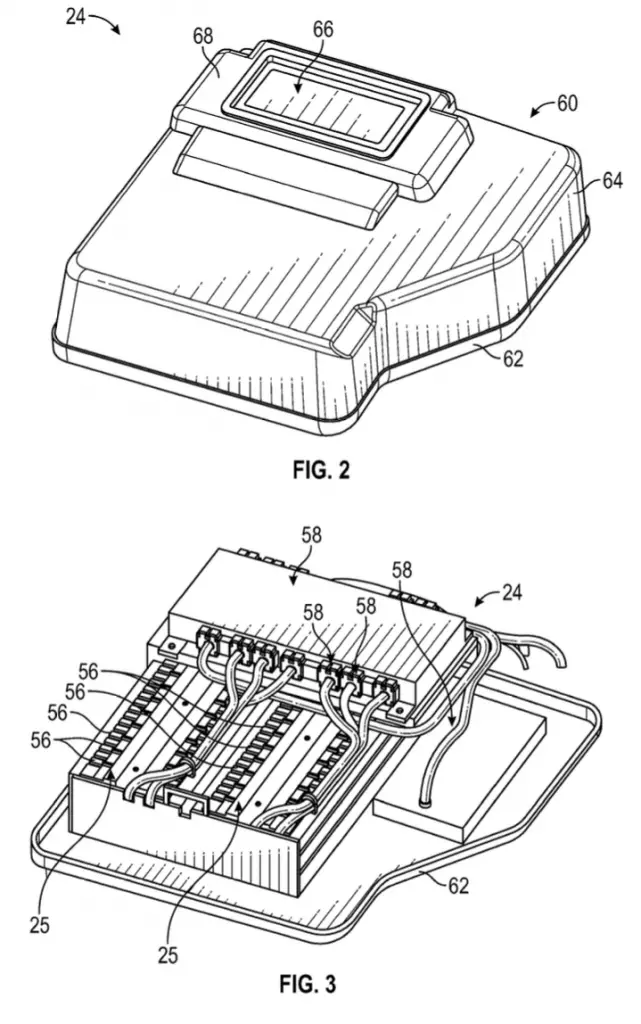 To access a battery pack's internal components, techs could simply remove these service panels, though as one might imagine, once those panels are removed, they likely won't simply bolt right back into place. In an effort to keep the battery pack sealed and protected from the elements, this patent also outlines the replacement process, which involves fitting a new panel that could be part of a resealing kit, along with a cleaning agent and adhesive.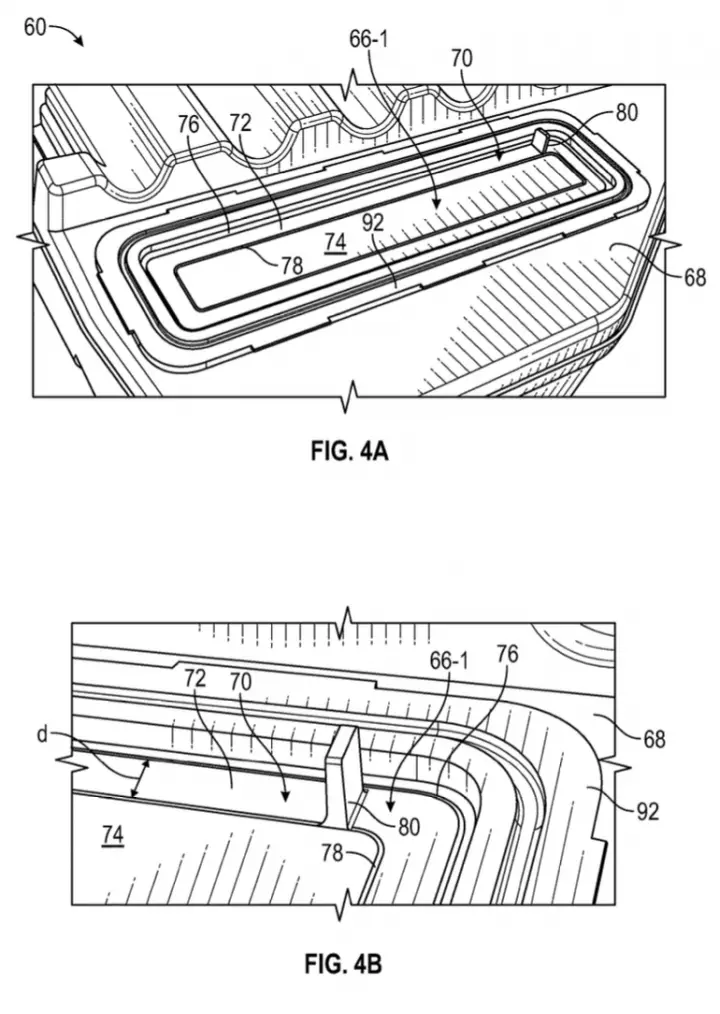 Such an idea certainly has merit, as it makes far more sense to repair or replace something like a single faulty cell rather that scrapping an entire battery pack, particularly since those units are the most expensive component of an all-electric vehicle. As such, it wouldn't be surprising to see an idea like this come to fruition at some point in the future.
We'll have more on this and all Ford patents soon, so be sure and subscribe to Ford Authority for the latest Ford patent news, Ford business news, and ongoing Ford news coverage.