Back in 2019, a $1.2 billion dollar Ford fuel economy class-action lawsuit was filed alleging that FoMoCo knowingly misrepresented fuel economy numbers for the 2018-2020 Ford F-150 and 2019-2020 Ford Ranger by 10-15 percent. Another similar Ford fuel economy class-action lawsuit was filed roughly a year later alleging that F-150 and Ranger models were sold with inaccurate fuel economy ratings listed on the window stickers and that The Blue Oval cheated on fuel economy testing, then advertised and sold the trucks with the wrong fuel economy estimates. Back in February, a Michigan federal judge dismissed this lawsuit, which was consolidated from multiple cases, and now, an appeal from the plaintiffs in the case has failed, according to Reuters.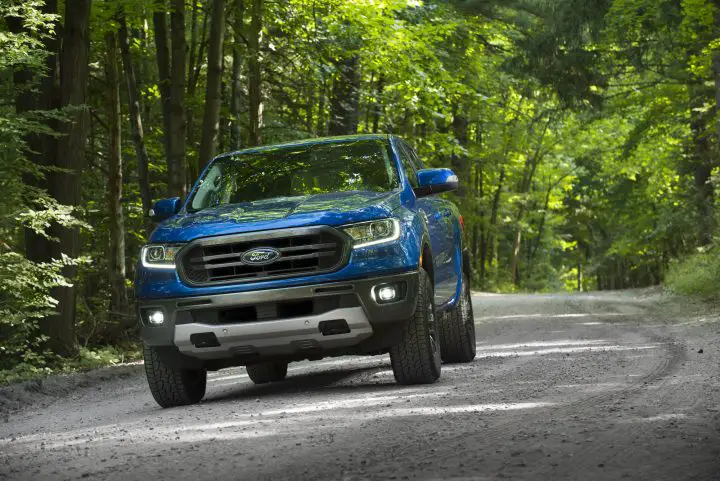 Today, the U.S. Circuit Court of Appeals in Cincinnati voted 3-0 against the appeal, noting that the the Environmental Protection Agency (EPA) has the authority to estimate fuel economy ratings that don't necessarily have to be completely accurate, which overrides state law in that regard. "State-law tort claims, like plaintiffs', would skew this balance and permit juries to take the EPA's place in determining whether fuel economy estimates are reasonable," Circuit Judge Richard Griffin wrote in the court's decision.
"This is a horrible result for consumers," Steve Berman, a lawyer for the plaintiffs, said in an email. "This is dead against Supreme Court precedent that gives states the right to regulate deceptive conduct." In a statement, Ford noted that it was pleased with the court's decision to reinforce EPA testing and data.
Ford has noted all along that the EPA's fuel economy ratings are in fact estimates, and Judge Sean F. Cox – who previously dismissed the case – also pointed out that window stickers are required to state that "actual results will vary for many reasons, including driving conditions and how you drive and maintain your vehicle. Ratings are a useful tool for comparing the fuel economies of different vehicles but may not accurately predict the average [miles per gallon] you will get."
We'll have more on all Ford lawsuits soon, so be sure and subscribe to Ford Authority for the latest Ford F-Series news, Ford F-150 news, Ford Ranger news, Ford lawsuit news, and continuous Ford news coverage.