Ford Motor Company sales increased eight percent to 171,944 units during March 2023 in the United States. Sales increased at Ford brand, while decreasing at Lincoln.
"Ford is off to a fast start to the year. Ford's sales growth and investments are a direct result of strong customer demand across our truck, SUV, and electric vehicle segments," said Vice President, Ford Sales U.S. and Canada, Andrew Frick. "And this year's highly anticipated new product launches with Super Duty, Escape, Mustang and Ranger, will only add to this momentum," he added.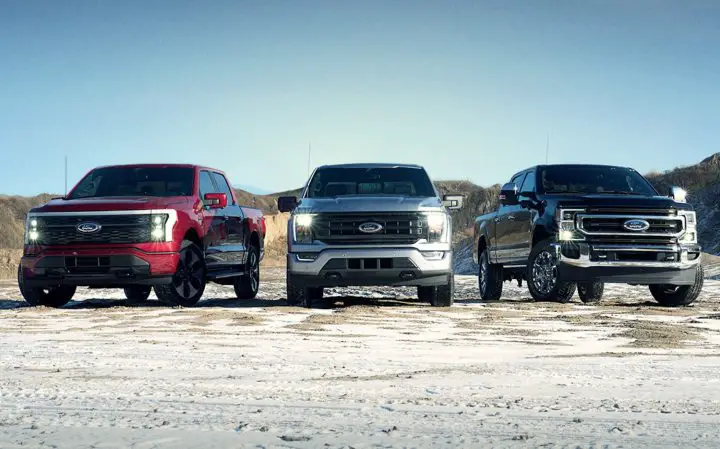 FoMoCo Sales Notes – U.S. March 2023
Sale types:
Total Ford Motor Company sales during March 2023 increased eight percent to 171,944 units

Electric vehicle sales totaled 2,096 units
Hybrid vehicle sales totaled 10,091 units
Internal combustion vehicle sales totaled 159,757 units

Ford F-Series sales closed the month with its best monthly sales performance year-to-date, with 60,381 trucks sold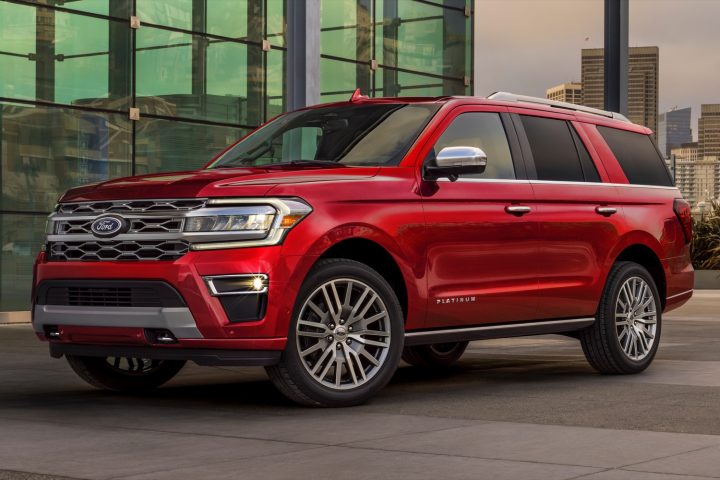 Brand & Model Sales
Ford sales increased 8.65 percent to 164,977 units:
Lincoln sales decreased 6.92 percent to 6,967 units:
During the first three months of the 2023 calendar year, Ford Motor Company sales increased 10.1 percent to 475,906 units.
Sales Results - March 2023 - USA - Ford
| MODEL | MAR 2023 / MAR 2022 | MARCH 2023 | MARCH 2022 | YTD 2023 / YTD 2022 | YTD 2023 | YTD 2022 |
| --- | --- | --- | --- | --- | --- | --- |
| BRONCO | +4.00% | 10,147 | 9,757 | +37.57% | 32,430 | 23,573 |
| BRONCO SPORT | -8.41% | 11,525 | 12,583 | +2.69% | 29,871 | 29,089 |
| E-SERIES | +121.26% | 4,423 | 1,999 | +49.77% | 10,785 | 7,201 |
| ECOSPORT | -85.37% | 450 | 3,076 | -80.43% | 1,649 | 8,426 |
| EDGE | -26.96% | 8,800 | 12,048 | -23.21% | 20,282 | 26,412 |
| ESCAPE | -54.92% | 6,824 | 15,136 | -47.08% | 21,149 | 39,962 |
| EXPEDITION | +253.00% | 6,767 | 1,917 | +99.21% | 19,359 | 9,718 |
| EXPLORER | +37.57% | 23,270 | 16,915 | +35.86% | 58,061 | 42,736 |
| F-SERIES | +34.46% | 60,381 | 44,906 | +21.09% | 170,377 | 140,701 |
| GT | -7.69% | 12 | 13 | -16.67% | 30 | 36 |
| HEAVY TRUCKS | +84.78% | 1,530 | 828 | +36.75% | 4,045 | 2,958 |
| MAVERICK | -13.08% | 7,558 | 8,695 | +11.60% | 21,478 | 19,245 |
| MUSTANG | +59.00% | 5,748 | 3,615 | +5.18% | 14,711 | 13,986 |
| MUSTANG MACH-E | -57.77% | 998 | 2,363 | -19.71% | 5,407 | 6,734 |
| RANGER | -25.64% | 4,667 | 6,276 | -34.80% | 11,500 | 17,639 |
| TRANSIT | +38.03% | 10,678 | 7,736 | +86.01% | 32,015 | 17,211 |
| TRANSIT CONNECT | -69.87% | 1,199 | 3,980 | -48.04% | 3,823 | 7,357 |
| FORD TOTAL | +8.65% | 164,977 | 151,843 | +10.65% | 456,972 | 412,984 |
Sales Results - March 2023 - USA - Lincoln
| MODEL | MAR 2023 / MAR 2022 | MARCH 2023 | MARCH 2022 | YTD 2023 / YTD 2022 | YTD 2023 | YTD 2022 |
| --- | --- | --- | --- | --- | --- | --- |
| AVIATOR | +23.40% | 2,241 | 1,816 | +5.42% | 5,236 | 4,967 |
| CORSAIR | -60.33% | 1,045 | 2,634 | -42.07% | 4,023 | 6,944 |
| NAUTILUS | -0.92% | 2,162 | 2,182 | +8.17% | 5,505 | 5,089 |
| NAVIGATOR | +78.08% | 1,519 | 853 | +94.13% | 4,170 | 2,148 |
| LINCOLN TOTAL | -6.92% | 6,967 | 7,485 | -1.12% | 18,934 | 19,148 |
Sales Results - March 2023 - USA - FMC Totals
| BRAND | MAR 2023 / MAR 2022 | MARCH 2023 | MARCH 2022 | YTD 2023 / YTD 2022 | YTD 2023 | YTD 2022 |
| --- | --- | --- | --- | --- | --- | --- |
| FORD TOTAL | +8.65% | 164,977 | 151,843 | +10.65% | 456,972 | 412,984 |
| LINCOLN TOTAL | -6.92% | 6,967 | 7,485 | -1.12% | 18,934 | 19,148 |
| FMC USA TOTAL | +7.92% | 171,944 | 159,328 | +10.13% | 475,906 | 432,132 |
About The Numbers
Further Reading & Sales Reporting
Running Ford Motor Company sales numbers
Ford Motor Company Q1 2023 sales reports:

Ford Motor Company sales Q1 2023 U.S.A

Ford sales Q1 2023 U.S.A. (Ford brand)
Lincoln sales Q1 2023 U.S.A.
Ford Motor Company sales March 2023 U.S.A. (this page)

Ford China sales Q1 2023
Ford Motor Company Canada sales Q1 2023

Ford Canada sales Q1 2023
Lincoln Canada sales Q1 2023

Ford Motor Company Argentina sales Q1 2023
Ford Motor Company Brazil sales Q1 2023
Ford Motor Company Mexico sales Q1 2023