Ford's BlueCruise hands-free highway driving assist feature has earned its fair share of accolades since its launch, and has also attracted plenty of users, a number that recently reached the 200k mark. Those users have already racked up nearly 60 million miles with BlueCruise engaged, and the new 1.2 update adds even more features and improvements such as hands-free lane changing. A deaf mother and son team – Arlene and Darien – recently got to experience BlueCruise while starring in a commercial for the feature, but little did they know that The Blue Oval was going to reward them with something quite special – a Ford Mustang Mach-E.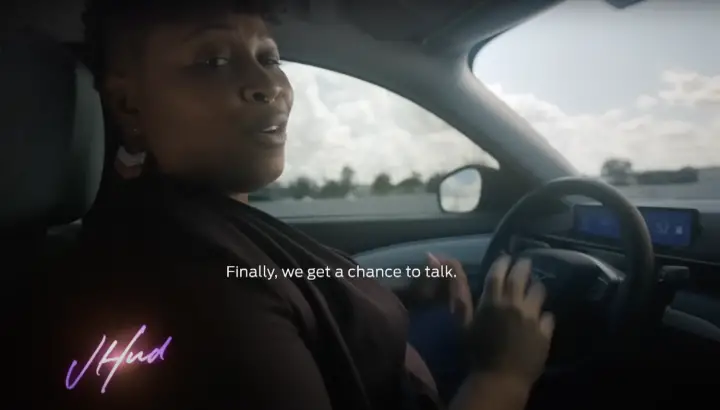 What's particularly interesting about the commercial that this mother and son combo starred in – aside from the fact that both are legally deaf – is that is demonstrates that BlueCruise can be particularly useful for folks that utilize sign language, as they don't have to have their hands on the wheel when it's engaged. Here, we see Arlene signing to Darien while cruising down the highway, after which he engages in the conversation as well.
Both mother and son recently appeared on the Jennifer Hudson Show to talk about their experience, admitting that appearing in a commercial has long been a dream for both – the fact that they got to do it together was something extra special as well. Both seem genuinely appreciative that a big company like Ford offers a feature that helps them better live their daily lives, which isn't always the case with those who are disabled.
However, it seems as if The Blue Oval is every bit as appreciative of their work as they are of the corporation, because Arlene and Darien were surprised with their very own Ford Mustang Mach-E during their appearance on the show, which is obviously one heck of a nice way to give back, as well as make these folks FoMoCo customers for life.
We'll have more videos like this to share soon, so be sure and subscribe to Ford Authority for more Mustang Mach-E news and comprehensive Ford news coverage.